"The members of BTS joined that group at a very young age. They were teenagers and they were spotted in… various contexts by the organizers of BTS  and… chosen because of their special talents. They live together, they work together, they're very dedicated, it's almost like a military group. They're on a journey together. They act as one, they each have their own personality and there's some differences, but they're very much a unit." Dr. Murray Stein, American Jungian analyst and author of "Jung's Map of the Soul: An Introduction" which has inspired BTS's most recent Map of the Soul album series

One thing I do want to highlight before we get into introducing the members: they're all very talented singers, dancers, songwriters and performers, and have worked extremely hard even after becoming a success in continuing to evolve their craft. I know ARMY can get frustrated that this point isn't brought up in many Western BTS analyses as journalists can get caught up in marvelling at their social media talent or Big Hit's content distribution strategy. But talent alone isn't enough to become superstars; if anything, talent is just "table stakes."  

The Origin Story ("Everybody loves the underdog")
Big Hit was founded in 2005 by Bang Si-Hyuk, a K-pop industry veteran, who had been scouted as a composer in the 1990s by Park Jin-young, founder of Big Three entertainment company JYP. Bang achieved success as a composer with several notable K-pop hits and worked alongside Park to develop and produce successful K-pop acts including male idol group g.o.d. After he struck out on his own, Bang managed a few acts but failed to gain significant traction with any of them.
In 2010, one of Bang's producers was introduced to RM who had gained some notoriety in the underground rap community for his talent. Bang met RM and was immediately impressed, and signed him to a trainee contract, with the idea of putting together a hip-hop group.
However, as Bang considered the business context of the time, he decided that an idol group would fare better commercially given the worrying trend of low physical album sales (with no compensatory rise in digital streaming proceeds) and the diversified revenue streams available to idol groups. Many of the trainees who had hoped to debut as hip-hop artists left, with only Suga and J-Hope remaining with RM - forming the musical core of BTS and what many consider the best rap line in K-pop.
Big Hit then began to recruit trainees who were more suited for the skills and visual appeal required of an idol. Jungkook, Jin, and V all became trainees in 2011. Jimin, the last member to round out the group, only became a trainee in 2012, and consequently had the shortest training time within BTS.
Humble beginnings

BTS did not get off to an auspicious start as both the members and the K-pop industry found the group's name embarrassing. Bang explains that the band's Korean name of Bulletproof Boy Scouts doesn't mean "the boy scouts created by Bang Si-hyuk like some think. With the meaning of "bulletproof" that is commonly used in the US, we thought "what if we protect the pain and pressure of 10s and the 20s youths." But in Korea, they found the name childish."
BTS debuted officially on June 13, 2013. From the start, they were constantly told by the industry that they wouldn't make it because of their unusual concept and the fact that they came from a small entertainment company with limited resources. They struggled to gain attention on the typical K-pop promotional circuit of music shows and were often cut from broadcast.
Despite the prejudice, BTS won their first major industry award at the 2013 Melon Music Awards as "Best New Artist."
In these early rookie years, BTS and Big Hit continued to experiment with different ways to gain fan attention with their music and presence. They began and continued to document their journey with posts on Twitter and YouTube. Their first brush with fame stateside was in LA at KCON 2014, an annual hallyu or Korean Wave festival that brought Korean artists to the US (and later, other global locations) to meet their local fans, where they were called the breakout stars.
The inflection point: 花樣年華 / HYYH / The Most Beautiful Moment in Life
BTS hit their creative stride in the HYYH era (Hwa Yang Yeon Hwa / 화양연화 in Hangul or 花樣年華 in Hanja) that began in 2015, translated in English as The Most Beautiful Moment in Life, with a series of three albums.
BTS's sound up to that point was of angry, frustrated youth, but with the lead single "I Need U," from The Most Beautiful Moment in Life: Pt. 1, BTS was able to show more diversity in their music and message to new listeners and viewers.
"When we released 'I Need U,' we purposely created a powerful music video because we wanted to show that youth was that painful. When I saw the comments on the music video that was uploaded on YouTube, there were many comments from different languages saying, 'I wanted to commit suicide, but this gave me strength.' I think this kind of empathy and communication is the secret to their success."
It was with this single that BTS got their first win on May 5, 2015, nearly two years after debut, on SBS MTV's The Show, one of Korea's all-important weekly music shows.
But average Koreans who weren't idol group fans didn't register that win or their presence until "Dope" was released a few weeks later, which caught widespread attention for its sharp choreography and dancing:
The second EP in this series, The Most Beautiful Moment in Life Pt. 2, was the first of their albums to debut at #171 on the Billboard 200, which tracks the most popular albums in the US. (They've since gone on to chart five #1s on this list.)
The respect they gained in the Korean music industry for the HYYH albums culminated in their first grand prize award, or daesang, which are the most important honours an artist can win at South Korea's annual music awards shows: Best Album of the Year at the 2016 Melon Music Awards for The Most Beautiful Moment in Life: Young Forever.
Bang explained that there were two key moments in this era that fuelled BTS's rise:
"'Run,' which was released in 2015, was positively received and I definitely noticed. We felt the need to test that reception and created 'Fire' — and with the release of 'Fire,' BTS received global attention. Thinking back on it, I may have been too confident, but I told the members that I think they may have a shot at doing a global arena tour, and that I hoped they could become a group that was bigger than One Direction in their prime."
Global appeal: "Spread, spread, spread my wings..." (lyrics from "Outro: Wings")

BTS hit their commercial stride with their Wings album, released in October 2016, which received a lot of attention in Korea and gave them the opportunity to expand their presence overseas. The septet hit #1 on Billboard's Social 50, which ranks the most popular artists on a number of social networking sites and blends weekly additions of friends, fans and followers with artist page views and engagement, for the first time in the week of the album's release. (As of October 2020, BTS have spent an astonishing 200+ weeks at #1.)
As Jin explains in a 2020 interview,
"The "Blood Sweat and Tears" album was a starting point. Even in Korea, a lot of people started talking about us then. And well… even abroad."
Jin is referring to the title track, "Blood Sweat and Tears," which set a new standard of polish for them in both sound and look. It's in the musical genre of moombahton trap (a fusion genre foundation of house music, reggae, combined with trap) and the music video, with its lush high-art references, attracted a lot of buzz online. Bang notes that the choice of genre was quite intentional to keep up with popular global trends: "We quickly made the song after adjusting ourselves to Latin pop music and tropical house music which were growing popular in the global market." This music video was later selected by Billboard's staff as one of The 100 Greatest Music Videos of the 2010s:
"Spring Day," arguably the group's most emotionally resonant song, came out as part of the repackage of the Wings album, called You Never Walk Alone. This song, released in February 2017, has spent over three years in the Top 100 of Korea's Melon Music Chart and is officially the longest charting song of all time on this list. The song is particularly resonant with K-ARMY as many believe that it is a tribute to the young victims of the Sewol Ferry Tragedy, and whenever the song starts to slip in the charts, fans will band together to stream it to ensure its charting position. It also incorporates thematic elements from Snowpiercer, Bong Joon-ho's 2013 film, and the science-fiction short story, "The Ones Who Walk Away from Omelas," by Ursula K. Le Guin.
There's even a dedicated fan-run Twitter account celebrating and channeling this song's unusual longevity: https://twitter.com/I_Am_Spring_Day
After "Spring Day's" release, BTS embarked on a world tour, playing to sold-out arena crowds in Asia, South America, and the US (Newark, Chicago, Anaheim), during which they finally made their US television debut.
It was in the middle of the Wings tour that they received their first major Western award, Top Social Artist at the 2017 Billboard Music Awards, which really made the whole US music and entertainment industry sit up and pay attention. BTS were the first artists to dethrone Justin Bieber, who had won the award six times in a row since its inception as a category in 2011. Given their social media clout, no one has been surprised since that BTS has won it every year since 2017. This behind-the-scenes video released on BTS's official YouTube channel is unfortunately not subtitled in English (this was before the days Big Hit invested in translating all free content - which helps you understand how all the more remarkable the fan labour involved in BTS's rise has been) but given the award is given in America (and therefore, in English), I've set the video to start at the winner's announcement and it'll show how shocked and delighted they were:
If you do want to watch this video with English translations, I'll direct you to the tireless team at Bangtan Subs:
In Burn the Stage: The Movie, the behind-the-scenes documentary film about this Wings tour, viewers got to be a fly-on-the wall in a meeting between Bang Si-hyuk and BTS, shortly after their first BBMA win, which is quite illuminating in its insight and foreshadowing. Bang told BTS at this meeting in June of 2017:
"America loves how natural you are. They love your fun and crazy side, that rookie feel to you guys. Because most artists in their country aren't like that… Don't ever forget your love of music and how great your fans are… I want to add one more thing: You should find a way to be happy. If you keep going like this, I worry that you might feel miserable."
One can only imagine how intense the spotlight had become on the members - they were breaking ground in America and globally in a way no other K-pop group had ever done before. BTS had become in a few short years the face of the Korean music industry and South Korea's de facto global ambassadors. It's a lot of pressure to contend with,  in your early 20s, especially with the added behavioural expectations of being an idol.

Love Yourself: "I'm using you guys [ARMY] to love myself… Please use BTS to love yourselves" (RM of BTS)

This message to try to find a way to be happy amidst the crushing pressure of global superstardom from Bang Si-hyuk kicked off the Love Yourself era, with the release of the EP Love Yourself: 承 'Her' in September 2017. The songs' messages played with different interpretations and conceptions of love, with one track even likening the group to the "Pied Piper" with the mesmerising spell they cast over their fans' hearts and attention.
A darker full-length album, Love Yourself: 轉 'Tear', followed in May 2018, which was an immediate commercial hit in South Korea and the US, debuting at #1 on the Billboard 200 chart. The album's title track is "Fake Love," which talked about how love when one isn't being true to oneself inevitably leads to loss and separation.

With time, fans found out just how autobiographical this album series was. At the end of 2018, when BTS received the grand prize (daesang) for "Artist of the Year" at the MAMA Awards, Jin revealed, as the other members sobbed around him, that the group had struggled emotionally earlier that year and had seriously contemplated disbanding.
To ARMY's relief, BTS worked through their struggles and emerged with a confident message of "Loving oneself is where true love begins," which they shared in the concluding album of the trilogy, Love Yourself: 結 'Answer.' Big Hit announced in this same time period that the BTS members had re-signed their contracts, extending their relationship with Big Hit and as a band for another seven years.  
"Idol," the lead single, heralded a confident group at the top of its game, having truly embraced the idol persona that they had struggled with earlier in their career.
Global dominance and exploring their Map of the Soul
The Map of the Soul album series that began in 2019 was inspired by a book by a Jungian analyst, Dr. Murray Stein, of the same title. The book and album deal in through-lines of "longing" and "struggle for authenticity." Dr. Stein adds that the themes run the gamut of human emotion and thought, including love, hope, vision, and despair.
BTS have collaborated with a number of Western artists in recent years including Steve Aoki and Ed Sheeran, but none have been as catchy and synergistic as their lead single from Map of the Soul: Persona, "Boy with Luv (feat. Halsey)":
They swept the daesangs, or grand prizes, at all the 2019 year-end Korean music awards shows, becoming the artist with the most grand prizes in Korean history.
2020 was slated to be BTS's global victory lap, upon the release of their latest album, Map of the Soul: 7, and a worldwide stadium tour. They made a number of significant American TV appearances, most notably on James Corden (Carpool Karaoke) and Jimmy Fallon. The septet also released their most artistically ambitious music and performances to date, including this "kinetic manifesto" music video of the lead track "ON":
And then, Covid-19 hit and changed everyone's plans. The tour was cancelled, but Big Hit and BTS quickly pivoted and organized a virtual livestream concert that set a Guinness World Record in attendance. This brings you up-do-date to their history up to now, with the August 2020 release of "Dynamite" (their first Billboard Hot 100 #1) and a new album titled "BE" to be released in November. Enjoy this hype video that fans have produced in anticipation of this album:
Deep Dive into the BTS Universe
A meticulous, fan-made, digital archive of BTS's journey from their debut up to present in the form of a multi-media timeline. If you only check out one of these links, please click through to this one if only to marvel at how incredibly impressive and thorough it is. This is an extremely valuable resource for anyone interested in BTS's promotional strategy, as they reconstruct every single piece of content released in support (with time stamps and appropriate context) of their music: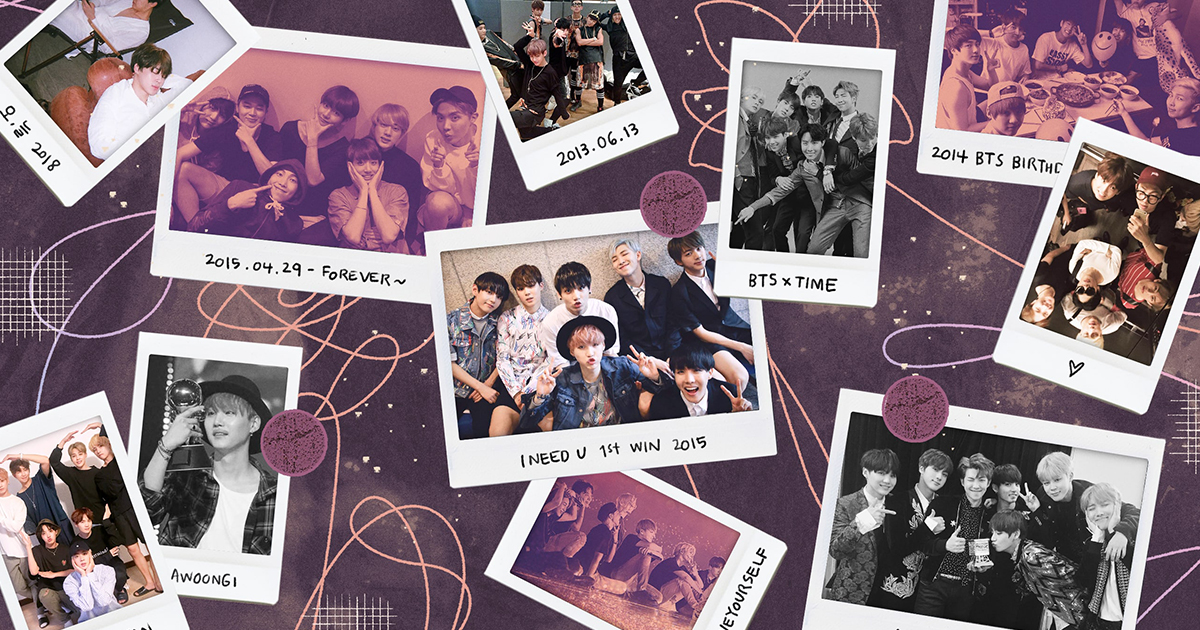 Being a fan of BTS (and K-pop) involves acquiring a whole new set of vocabulary. This is a great starter guide from Elite Daily: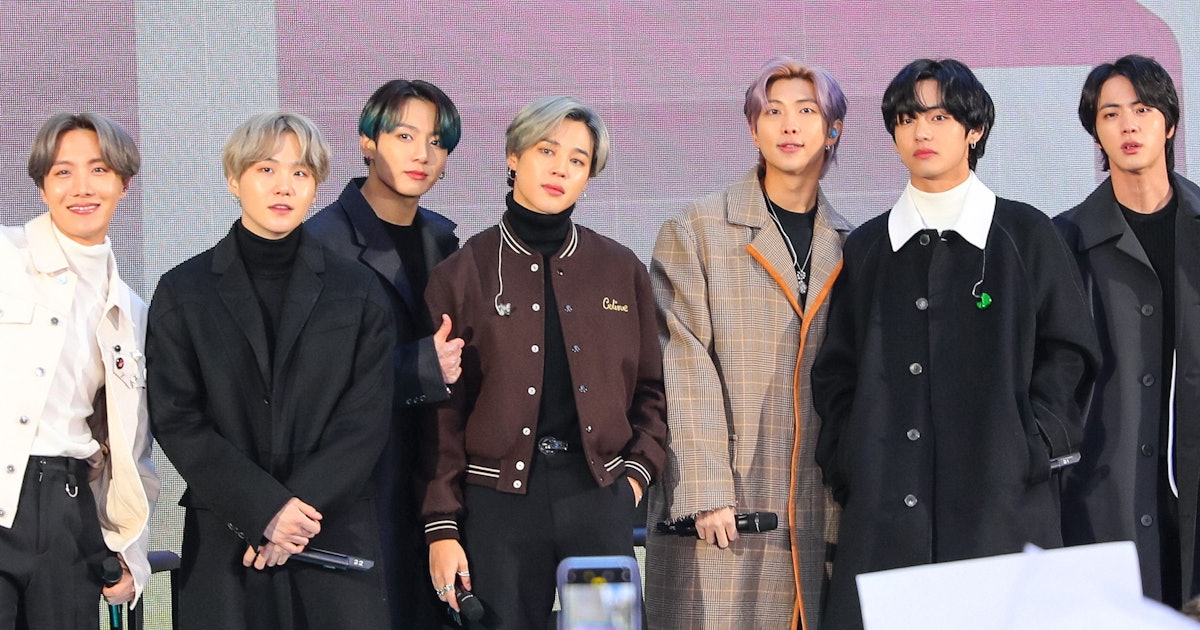 Vox and Vulture have both written excellent primers on the rise of BTS globally and in America: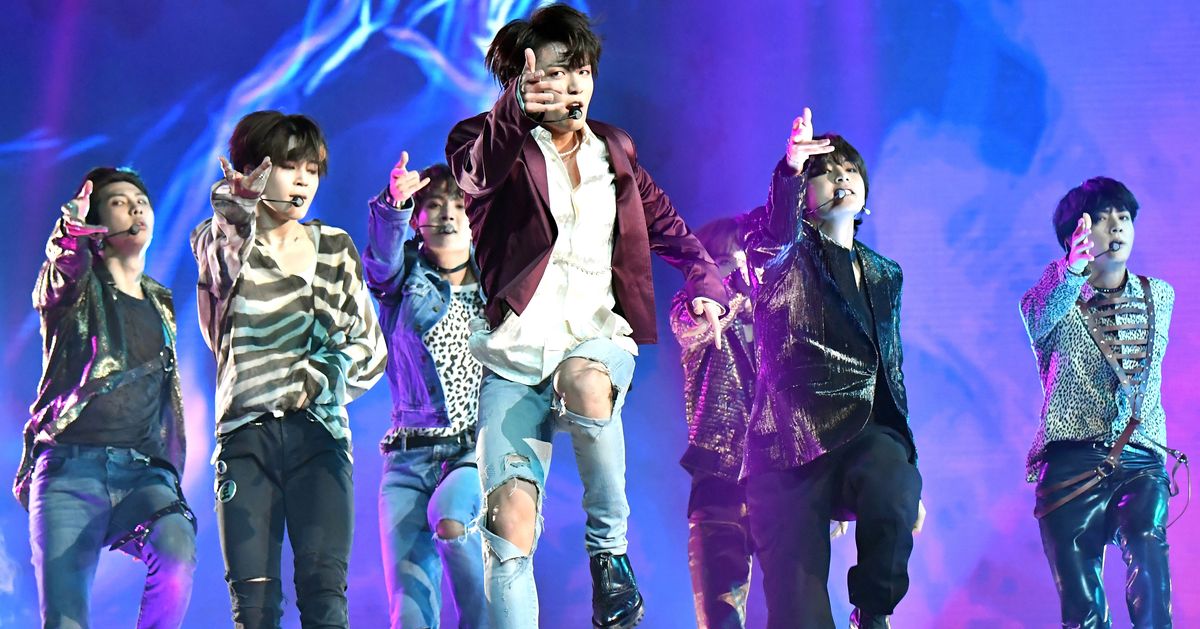 Kate Halliwell, The Ringer's resident pop culture writer, breaks down and ranks what she considers to be the key elements and merits of each era in the context of BTS's growth over the past seven years:
Interestingly, BTS's popularity was also perplexing to most Korean adults in 2017 when BTS started regularly appearing on the country's newscasts for their global exploits and achievements. It's fascinating to see how the author frames the explanation for a Korean audience:
A walk-through, aided with all the relevant video references, of the concept and era that represents the creative inflection point of BTS as a group on the musical (from their hip-hop roots to a more pop / rock sound) and story-telling (the beginning of the Bangtan Universe) fronts.
Weverse Magazine, HYBE's in-house digital magazine, has the luxury of access to the key players involved in BTS's rise. Here, they deconstruct the group's rise in the US (which has culminated in numerous Hot 100 #1s) with commentary from HYBE's business leaders on the major decisions they made along the way.