"K-Pop fans are multilayered. It's not that they simply like the music or lyrics. It's as if they're dating the artists. We focused on creating strong content, such as the clips we uploaded on YouTube. Now everyone's doing it but Big Hit did this seven years ago. We were the pioneers." Lenzo Yoon, Big Hit Entertainment Global CEO, in a 2020 Forbes interview
BTS have been the biggest masters of and beneficiaries in the music industry of the direct relationship with fans enabled by the evolution of technology and social media in the 2010s.
They've had a direct line to their fans, whether through interactive platforms like Twitter or V Live, or more broadcast-focused platforms like YouTube or Spotify. They've released through these platforms an enormous amount of content to fuel and satisfy fans' intense curiosity of their lives as artists and human beings.
Musicians in the West have primarily relied on music sales and touring revenue as the two main sources of income. However, in K-pop, there's long been an understanding of the need to diversify revenue sources to stay financially viable, including the need to become influencers and earn income through endorsements.
Big Hit, through being relentlessly consistent in its content output of all things BTS, has enabled the group to build an authentic and incredibly intimate connection to their fans.
RM, in the first episode of Burn the Stage, their 2018 YouTube Premium docuseries, said it best about the main reason they release so much content:
"Our biggest strength is that human touch and we can show them more of it. So they think, "They're just like me.""

Wall-to-wall content

"We have cameras following our artists all the time, with their permission and understanding. We show the members when they are relaxing and playing, but also during serious behind-the-scenes moments. And we show the personal interactions between the members. We were one of the first to release this behind-the-scenes footage at such a large frequency—now most K-pop companies try to mimic that approach." Woo Jung Bang, head of content creation at Big Hit, quoted in the 2020 Harvard Business School case study: Big Hit Entertainment and Blockbuster Band BTS: K-Pop Goes Global
As a new fan to BTS, it's hard to know where to start. They are ridiculously active and have an enormous volume of content available on their official Twitter, YouTube, V Live and Weverse accounts. And by the way - those are only their primary "interactive" channels. To access their music, fans go to Spotify and Soundcloud (or buy physical albums of course.)
Just the sheer volume conveys a certain sense of authenticity. For ARMY, BTS grew up in front of their eyes. And as Vulture put it, BTS and Big Hit "created a content stream so rapid and total that BTS fans simply didn't have the time or desire to follow any other groups."
As a very new fan at the beginning of Map of the Soul: 7 promotions in February 2020 and the global pandemic, I was truly and utterly overwhelmed when I started to discover the back catalogue. Looking at my YouTube history, I think I mostly relied on YouTube's algorithm to guide me towards BTS content. It was also a particularly fruitful time to begin being an English-speaking fan as new American content was being added on a regular basis in those early weeks as they began their Map of the Soul: 7 promotions on James Corden, Jimmy Fallon, and Stephen Colbert. And there was no shortage of English interviews (from previous rounds of album promotions) or English fan-generated content to consume.
Let's review their primary music activities, through physical album sales, world tours, and streaming platforms (Spotify and Soundcloud) over the past seven years:
20 "albums" and 350+ tracks available on Spotify. Albums in K-pop's promotional terms are not the same as albums in the Western sense. They are not all full-length albums, and instead a combination of full-length albums, mini-albums, extended play (EP), and repackages
130+ tracks released on Soundcloud, both original and covers (some overlap between Spotify and Soundcloud with the members' mixtapes)
If that alone isn't impressed from a musical output perspective, I haven't even gotten to their video output yet.
See below for a list of what they've put out on their primary video streaming platforms (V Live and YouTube) in the span of 7 years. Since 2019, some of their video content has also been cross-posted or exclusively posted on Big Hit's fan engagement platform Weverse:
600+ Bangtan Bombs: short video-logs (vlogs) usually under 5 minutes showing the septet's behind-the-scenes shenanigans
90+ BTS Episodes: longer vlogs (20+ minutes) sharing behind-the-scenes content around key events (such as filming or performances)
50+ Choreography or Dance Practice videos where they show run-throughs of their choreography in practice gear for different performances. A running joke in the fandom is the number of choreography videos they've released for the song "Dionysus," which is currently at four:
50+ event-driven videos: FESTA videos (celebrating their annual debut date, or group "birthday," on June 13), "musters" and other fan meetings, and comeback specials
In recent years, they've released a number of series on paid streaming channels, including the use of Youtube Premium for the docu-series Burn the Stage (episodes and movie) which takes you behind their 2017 The Wings Tour.
In 2019, Big Hit launched its own fan platform called Weverse, where fans can buy access to their streaming content through a subscription service or by individual title. To give you an idea of pricing (all in USD) for different types of content:
Break the Silence docuseries chronicling their Love Yourself and Speak Yourself tours: $19.99
Bring the Soul docuseries: $24.99
Bon Voyage Season 4 in New Zealand: $19.80
BTS Behind which is access to behind-the-scenes footage of Run BTS!: 30/90/180-Day Passes for $3.99/$10.99/$20.99 respectively
In the Soop (soop means forest in Korean), a new eight-part reality series aired one hour apart first on Korean cable television (JTBC) and then on Weverse. Weverse will air a slightly extended version (+20 min) and also host the behind-the-scenes content for $37.99

V Live through its paid VLive+ service, prior to summer of 2020 when most of this content migrated to Big Hit's proprietary Weverse platform:
BTS also release a significant amount of exclusive content via collectible DVDs that are often bundled with merchandise such as photos and photobooks, planners, calendars, stickers, etc.:
Summer/Winter Packages ($40): Behind-the-scenes content of the making of their seasonal photobook with some games and activities thrown in
"Memories of…" 2019, 2018, etc. ($47): A look-back at their most memorable moments of the year. The 2019 version clocks in at over 700 min (11+ hrs) of video content
Season's Greetings ($39): Special content for the holiday season
Fan meetings or "Musters" ($47): Performance footage and behind-the-scenes content
Concert footage from different stops on their world tours (ranging from $37.80 to $49.50)
Not surprisingly, to keep the BTS content machine going,"the team that makes movies, documentaries, DVDs and photobooks is 30-person strong alone," said Woo Jung Bang, leader of Big Hit's content-creation department.
The list above is completely exclusive of the times they appear on other professional channels and platforms, such as:
Media interviews and press conferences
Award shows in Korea and abroad
Commercials / Endorsements (Hyundai, Samsung, FILA, Formula E, etc.)
The group's "BTS On Air" YouTube playlist that covers this category of third-party professional content has over 700 videos but this playlist is incomplete. There is so much content that there is a handy ARMY-created "BTS Content Index" on Google Sheets for their English-translated video content. I'd highly recommend clicking on the link if only to get a sense of how vast the group's output has been over seven years, and marvel at the dedication and organization of their fans.
Across all these platforms, the recurring message continues to be: we're sincere in our love for music and fans, and despite our fame, we're just regular people with the same hopes and struggles with life as you.
Sincerity, authenticity, relatability, vulnerability
"[Good content] is the moment where the "unique" turns "universal" and resonates with someone's soul." Bang Si-hyuk, Big Hit Entertainment founder, speaking at the 2019 Asean-ROK Culture Innovation Summit
The amount of content is staggering and overwhelming to comprehend - I'm still not 100% sure I know the full contours of all the content that Big Hit has released as I kept discovering more and more categories even months into my research. To keep it manageable, I want to focus on the free content that Big Hit distributes, and give you a sense of how they leverage the key streaming formats at their disposal to build and reinforce the emotional qualities of sincerity, authenticity, relatability, and vulnerability that form a throughline through it all.
V Live: Sincerity, Intimacy, and Vulnerability through Interactive "Lives"
If you're not a K-pop fan, you're not going to be familiar with V Live which is a live video streaming platform run by Naver, the South Korean technology company behind the country's most popular search engine. BTS was one of the launch partners of the service in 2015 and has become its most popular channel at over 23 million followers. K-pop idols use the service to broadcast free and paid content (through the V Live+ feature or premium subscription channels CH+) and interact with their fans in live streams, where fans can ask questions and comment using the chat window and send hearts (the equivalent to likes). Given the content platform restrictions in different geographies (in particular, China where Facebook and YouTube are both banned), V Live quickly became one central platform for global K-pop fan engagement. BTS content is usually officially translated into the most popular languages in their fanbase (English, Japanese, Chinese, Spanish, Portuguese, Indonesian, Vietnamese) at release (or shortly after following a livestream) but the real magic is in V Live's fan translation platform where fans can, through an easy-to-use and intuitive UI, provide translations for other fans in any language.
Prior to the release of Big Hit's own fan interaction and media platform, Weverse, in 2019, V Live hosted the majority of the group's interactive and variety format videos. There's been some drama in the Big Hit / V Live relationship recently after V Live's parent company Naver announced a significant investment, 100 billion won or 83.8 million USD, in Big Hit rival and Big Three entertainment company SM Entertainment. Not surprisingly, with the protectionist nature of ARMY, fans are spreading the news not to use V Live if any content is cross-posted on Weverse so Big Hit and BTS can reap the financial benefits of viewership. Since Weverse doesn't yet have an interactive live streaming feature, the group is tied to V Live for the moment, but it doesn't take any inside intelligence to know that live streaming is an important part of the Weverse product roadmap.
In these interactive live streams, BTS connect with fans from their bedrooms, hotel rooms, and Big Hit offices and studios. Sometimes the sessions have a more focused goal (for example, RM walking fans through the production process behind an album or one of the members sharing a hobby with fans), but most of them are quite aimless in subject matter, just as if you called up one of your friends to "hang out" with no particular aim in mind except enjoying each others' company. The members share how they're feeling, what's been on their mind lately, and reinforce how much they care about ARMY through reacting to fan comments and answering questions. It's fascinating to see how many fans who don't understand Korean tune into these live sessions just to spend time with their favourite members, and then will watch the content again once translations (official and fan-generated) are uploaded.
For someone like me who is new to the whole fan service paradigm of K-pop, the intimacy of seeing inside artists' bedrooms and hotel rooms was really jarring initially. But upon further reflection, it's yet another clever tactic to bring the fan-artist relationship closer into feeling more like a friendship.
In the meantime, to start to wean off the reliance on V Live, Big Hit and BTS are experimenting with the live streaming capabilities of YouTube. This nearly 40-min live stream, with over 5 million views, featuring Jin earnestly playing through a beginner's piano book in his bedroom was the moment when I realized there was something unique about BTS's engagement with fans. To be honest, it was a little painful to watch for me as a classically-trained piano player and teacher because he was struggling to get through the pieces and had poor finger posture (which of course drove me nuts!) But after I watched the whole 40 minutes, where he actually didn't speak very much or truly "interact" with fans, it struck me how remarkable it was that he was willing to show himself doing something musical that he wasn't very confident in, being vulnerable about his own learning journey as a musician, to hopefully make fans feel a little less alone whenever they are struggling to grow and acquire new skills.
Weverse: Relatability and Hilarity in Run BTS!
In 2015, after BTS's music sales started to take off (Big Hit ran into financial trouble with the dissolution of their first girl group GLAM with a blackmail scandal in 2014) and BTS began a partnership with the new platform, V Live, Big Hit started creating their own variety and travel shows (Run BTS!, BTS Gayo, and Bon Voyage) to showcase the group's chemistry and relatability as normal guys and not perfect idols. Run BTS! is their flagship variety show platform and was distributed for free initially on V Live and now cross-posted on Big Hit's proprietary platform Weverse. Most K-pop groups try to get on rotation on South Korea's dizzying array of variety show formats for promotion, and BTS did as well in their rookie years, but Run BTS! allowed Big Hit to have much more creative control and the ability to tailor the content to the group's charms.
Run BTS! features the group's undeniable chemistry and their signature "chaotic energy." In every episode, they play a variety of games (from simple card and group games like Uno or Pictionary to self-referential quizzes and BTS-tailored obstacle courses), learn new skills (such as dog training or flower arranging), or explore new settings (like a theme park) to complete missions. With the sheer breadth of scenarios in over a hundred episodes, there is ample screen time for viewers to feel like they know every facet of each member's personality and character as well as their relationships with each other.
Many of the group's "iconic" moments come from the 100+ Run BTS! episodes. The common theme and joke running through all the episodes is how willing the members are to betray each other to win snacks and other similarly underwhelming prizes. For the length of each episode, ARMY can see the members as themselves, with no makeup or fancy styling, just goofing off as normal 20-somethings.
I'll briefly mention that the appeal of their paid streaming travel show, Bon Voyage, which is now officially only available for sale on Weverse, is very similar to Run BTS! with the same emphasis on how relatable they are. Of course, Big Hit could afford to have the group eat at nice restaurants wherever they go, but fans see them go to the supermarket and pick up their own groceries to make meals on the majority of these filmed trips. (A common theme is how stereotypically Korean they are in their tastes: no meal is complete without kimchi and nothing seems to taste better to them than Korean ramen or barbeque.) They're also filmed struggling to figure out travel logistics like navigating a foreign country's public transportation system (Season 1, Episode 3 and Season 2, Episode 5 are particularly memorable in how wrong that can go). On the show, BTS rarely stay in anything resembling luxury accommodations, and there's a recurring scene, whenever they arrive at a new location, of the members sorting out sleeping arrangements. There's always a great option and a terrible option (of sleeping on a couch or bunking four to a room at a hostel as they did in one episode in the latest New Zealand season) so the members get very competitive, and of course - hilarity usually ensues.
YouTube: Authenticity in Bangtan Bombs and BTS Episodes

In the early lean years, I can imagine that there was a commitment to vlogging and starting the Bangtan Bomb and BTS Episodes series on YouTube because it was low-cost to produce and distribute. As the group's success grew, the vlogs served to an eager ARMY a behind-the-scenes look at their unprecedented rise and historic moments. As many long-time viewers of the vlog format can attest to, including myself, the intimacy of the format between the subject and the viewer creates a surrogate relationship dynamic, and fans could see the group grow up and mature in front of their eyes and feel a genuine sense of pride as their stages got greater and grander over time.
Bangtan Bombs are bite-sized short vlogs (usually 1-5 min) of behind-the-scenes footage of the group as they go about their lives as performers - whether backstage at a music show, in the dance studio, or on the set of their latest music video. The BTS Episodes are longer in length and bring fans behind-the-scenes of a particular significant event, such as the day they were honoured as the youngest artists in Korean history to win the country's Order of Cultural Merit or the day they spoke to the UN for their Love Myself campaign. Note that if you click through to the links I've provided to the official videos on their YouTube channel in the last sentence, these videos don't have any English subtitles available. Big Hit didn't provide official translations until 2020 on their YouTube behind-the-scenes content, which is why translation services run by fan groups like Bangtan Subs have been such an important part of BTS's growth internationally.
In a recent installment, ARMY is brought along to BTS's preparations for and performance at the 2020 Dick Clark's Rockin' Eve celebrations. It's a great example of how effective these episodes are in showing fans that no matter how big the stage, they are still the BTS that fans know and love, the ones who love to tease and rib each other and still have performance anxiety.
Fan engagement & feedback
"I'm curious about everything, how's your day? Oh tell me / What makes you happy? Oh text me... / Come be my teacher, Teach me everything about you" Lyrics from "Boy with Luv (feat. Halsey)" released in BTS's 2019 EP Map of the Soul: Persona (translation by @doolsetbangtan)
On social media, there's a constant feedback loop between fans and influencers. In the fan economy, it's critical for companies to pay attention to this feedback as "loyal super fans can offer the greatest insight and feedback during product development."
In addition, ARMY has found it exceedingly validating and charming that Big Hit solicits their feedback via Google Forms. Not surprisingly if you've been following along with how engaged their fanbase is, the Google Form tends to crash when these requests go out because too many fans are trying to log on and provide feedback all at once. The latest survey was to ask ARMY which out-of-stock DVDs and albums they wanted re-releases of.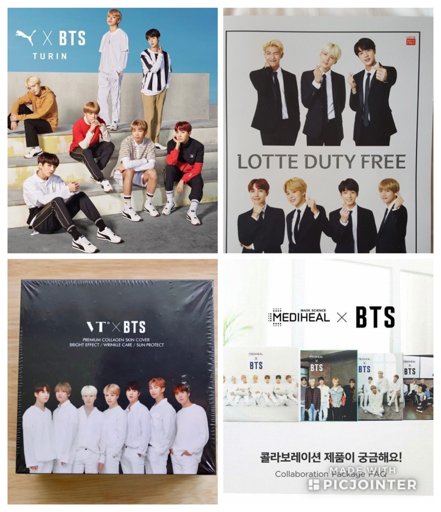 One of the key products that came out of fan feedback was the development of the Learn Korean with BTS videos and books, that will be used at a number of Korean language education university partners around the world. This is a great trailer that details the key customer pain point they're addressing:
"BTS were influencers before celebrities knew they had to be influencers"
Forbes contributor Tamar Herman
"The artists now have something they've never had before, which is a massive, direct communication with their audience — from their house, their bed, their car, whatever. And because of that, everybody wants them. Spotify wants them, Apple Music wants them, Coke wants them, Pepsi wants them. And people that make terrible second records are still famous and still have online audiences. The power of celebrity, this obsession with Instagram — it's driven by personality and lifestyle." Jimmy Iovine, American entrepreneur and record executive

In the first episode of In the Soop, BTS's paid streaming series showing them enjoying a week at a tranquil vacation house in the Korean countryside, the first forty minutes could be mistaken for an infomercial. Here are the initial scenes:
It's a testament to how loyal and engaged the BTS ARMY is that there is rarely any annoyance in the fandom of any of this commercial activity. The key to this sense of authenticity, beyond all the inherent goodwill that's been built up over thousands of hours of content, is ensuring that all elements of the group's partnerships align with BTS's brand essence to respect their fans' investment of money in purchasing the product or service in question. As Rhee Seung Suk, General Manager of Big Hit IP put it, "We believe that working with partners who wholly understand our fans and are always ready to engage with them is the most important."
I want to bring in a perspective from a brand operator that I think is relevant in understanding the concept of enhancing brand differentiation through partnerships and collaborations.
Kat Cole, the COO and president of North America for Focus Brands, which owns a number of well-known quick service restaurant brands like Cinnabon and Jamba, was interviewed on the podcast Invest Like The Best. She was talking about her experience in managing brand extensions for the Cinnabon brand, such as partnerships with International Delight with creamers and Green Mountain for Cinnabon K-cups. But I found her commentary quite illuminating in helping me to understand how BTS has been able to preserve and actually enhance their core brand essence despite having a large number of endorsements in-market, especially in 2020. Kat explained:
"There is such a thing as a creative ubiquity. If you do it right and you have enough differentiation and clarity of brand and you honor that brand as you expand, not degrade it, not diminish it, not foolishly sloppily extend but really understand the brand's DNA and have the courage to make big choices of how to alter the brand when it shows up somewhere. And have the courage to say no to some opportunities that may come your way. There's something about expanding and being more a part of people's lives. Again, you have to honor the DNA of the brand to protect the differentiation, but ironically by being in those adjacent channels, it's a little bit of a moat. So the irony is if that it's done well, it protects differentiation via protecting mind share and reinforces key brand attributes that are the reason the brand is differentiated in the first place."
Let's walk through two of BTS's most prominent and mutually successful brand endorsements: Hyundai and Samsung. Both these companies sell high-value products, cars and consumer electronics, so I wanted to share how BTS have been so effective at influencing fan purchasing behaviour for these big-ticket items.
Hyundai Endorsement: Run BTS! & Music

Before BTS's endorsement of the Hyundai Palisade in late 2018, the "SUV had basically no brand awareness," explains Sungwon Jee, vice president and head of the Creative Works group at Hyundai Motor Co. After the endorsement, the SUVs sold out immediately and Hyundai struggled to keep up with a ten month long waiting list.
I continue to be impressed with how well Big Hit incorporates commercial arrangements into BTS's content in an organic way that reinforces the group's own brand attributes while showcasing the synergy they have with the partner.
Case in point is the two episodes of Run BTS! they filmed at the Hyundai Motor Studio Goyang: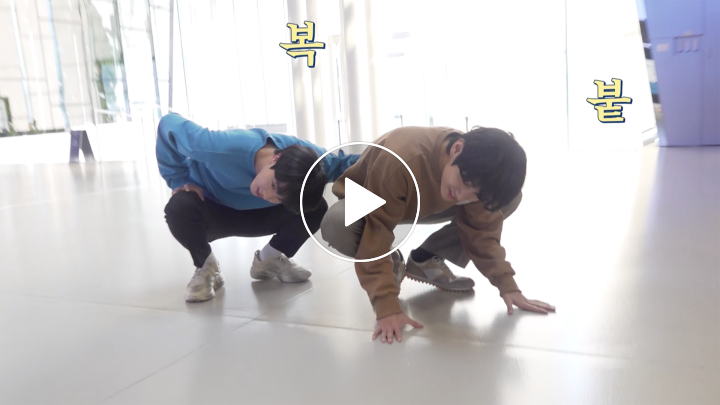 The two episodes, 110 and 111, show BTS playing group games then transitioning to an every man for himself treasure hunt throughout the Hyundai showroom. The content was indistinguishable stylistically with other episodes - their chemistry and personality on full show - but there was genuine and authentic interaction with the cars and the members showed off their knowledge of the line. It was quickly revealed after the show aired that V had purchased one of the cars in the showroom right after the filming, which of course promptly sold out.
Hyundai also announced that BTS was releasing a song, called "IONIQ: I'm On It," for its brand of electric vehicles. I would usually be quite skeptical of a "brand song," but at this point I feel confident in Big Hit's management of the collaboration, and it seems well-integrated with their musical direction at the moment. (The cassette tape in the picture is a big clue that it'll be in alignment with the main vibe of "Dynamite" which also has the same cassette element.)
And here's the video:
Samsung and BTS officially signed a partnership in February 2020 and in recent months, the group has been featured heavily in key events and marketing of the company's mobile devices, which has traditionally eschewed celebrity endorsements in favour of more feature-focused marketing tactics.
Suh Yong-gu, a professor who teaches marketing at Sookmyung Women's University in Seoul, comments that: "BTS is arguably the best idol in the world for the so-called MZ Generation," meaning the generation that encompasses millennials and Generation Z, referring to those born between 1980 and 2010. And this generation are some of the biggest consumers of electronics products.
In collaboration with BTS, Samsung produced special purple BTS editions of the Galaxy S20+ smartphone and Buds Plus wireless earbuds, which promptly sold out within an hour on the first day of their release on the group's Weverse Shop. I remember observing the fan frenzy on Twitter around the release, and many international fans voiced their disappointment that the product wasn't available in their geography. In Canada, many fans messaged Samsung Canada's customer service accounts asking for the product to be carried. And to their credit, Samsung Canada delivered:
So why were these products so coveted, despite the hefty price tags (1000+ USD for the phone alone)? And despite the fact that BTS are well-known iPhone users. Isn't there an issue with authenticity here?
A fan interviewed about the campaign said it best: "Samsung analyzed what fans of BTS really want. I believe that the rumor that Samsung developed the BTS edition gadgets with employees who are fans of BTS is true." ARMY felt like it was a custom-made product for them. The phone was released on July 9th, 2020, the 7th anniversary of when ARMY was officially introduced as the name of the BTS fan club. It also features unique symbols that BTS and ARMY can recognize, such as the purple color, milky way and whale. And of course, the members featured in an unboxing, sharing their delight at how beautiful the product was. The group's resident gadget geek, Suga, also gave it his stamp of approval:
Such is the group's awe-inspiring promotional power that the announcement of a short appearance from BTS at Samsung's annual "Galaxy Unpacked" event drove more than six million views on the official replay, even from devoted iPhone users. The level of engagement BTS receives on their commercial activities is a dream come true for any brand, despite the hefty fee. BTS is well-known to command the highest fees in the Korean entertainment industry, and now they've started to develop more character IP in the BTS Universe that allows them to sell without getting personally involved at all.