"There is a narrative fallacy here, combined with the fact that, obviously, some artists that used to do well in the past may not do well in this future landscape, where you can't record music once every three to four years and think that's going to be enough. The artists today that are making it realise that it's about creating a continuous engagement with their fans. It is about putting the work in, about the storytelling around the album, and about keeping a continuous dialogue with your fans." Daniel Ek, Spotify founder and CEO
Storytelling is at the core of everything that BTS produces. There's the overarching story of the seven members and their growth that is told through their music, music videos and performances. The concepts behind their music and performances are extraordinarily well thought-out and intricate, and so much of that vision and execution should be attributed to Bang Si-hyuk and Big Hit's in-house creative teams and creative partners.
"Personally, I love storytelling and following expanding narratives into a universe. Fans might think the universe is just for my sake since I enjoy them, but I would not be that foolish. We see the overall potential as a business in storytelling, so it is not just my hobby." Bang Si-hyuk, in a 2019 interview with Variety
BTS themselves are quite transparent about how much they rely on the Big Hit teams to tell their story. In this Bangtan Bomb vlog where the members watch the "ON" official music video, arguably their most cinematic and ambitious in scope, for the first time a few hours before its premiere, they ask a ton of questions about the video's concepts (even though they were the main actors):
One of the most liked comments (6700+) for this video dryly notes all their commentary:
""I'm the guy in the back" / "Why is the bird flying?" /"What is your character?" "I don't know" /"Is this Lord of the Rings?" / "Is this Lion King?" / "The dance break is kinda random" / These guys themselves know nothing and here ARMYs are making endless theories"
The intricate plotting and execution of the members' main storyline, which I'll refer to as the overarching "BTS Universe," as young men coming of age as human beings and artists through music is only one aspect of the storytelling that Big Hit orchestrates. In 2015, the Bangtan Universe was introduced, first revealed in music videos and then through webtoons and books, that explore an alternate reality where the members feature in intersecting storylines with great angst and pathos. In recent years, the BTS Universe and the Bangtan Universe have been used as the creative IP behind two video games released by Big Hit's strategic investor, Netmarble, called BTS World and BTS Universe Story.
The BTS members themselves were the creators and collaborators of an entirely new universe with the Korean messaging app Line's character merchandising subsidiary Line Friends. This collaboration is called BT21 (for "BTS" and "21st century") and in a series of YouTube videos on the dedicated BT21 channel, fans could see how BTS came up with the concepts and storylines.
If all of the wall-to-wall behind-the-scenes reality content wasn't enough content to keep fans occupied, all of these universes provide ample fodder for fans to spend hours and hours dissecting, analyzing and theorizing about the characters and storylines of these immersive worlds.

Even though Western audiences quickly became enthralled with BTS's many narratives, Koreans rejected that idea at the beginning. Bang explains that:
"When I first planned for BTS and proposed the idea and concept, what I actually felt was that the fans from Western culture and Japan caught and understood the storylines really fast. In Korean culture, on the other hand, I felt there was even rejection at first."
When Bang Si-hyuk spoke to Variety about BTS's success, he cited Disney and Apple as examples of brands that have built similarly committed fanbases and complex universes, but stressed that to him the product — the music itself — is paramount. It's a testament to Bang's vision that BTS as a singular musical group can generate this degree of immersion and emotional engagement.
The BU: Bangtan Universe
"The big thing about creating our universe is expandability. Because it draws from our personal lives and interests, we can expand it as much as we want and it's not alien for us. Having that allows us more diversity in the stories we can tell and the music we can make." Suga of BTS in a 2017 interview with Rolling Stone
The best explanation I've come across of the Bangtan Universe is from Courtney Lazore who runs the blog The BTS Effect:
"The BU runs parallel to the real BTS and their songs/album releases. To explain further, the BU is a long-running, cross-platform vehicle for storytelling—something that enhances and expands upon BTS's songs, messages, and album concepts. While the BU does encompass many of BTS's releases, there will be releases that aren't canon to the universe."
The main vehicle for storytelling is BTS's music videos and fans can tell if a music video is part of the BU canon if the credits on the music video's description box says: "BU content certified by Big Hit Entertainment."  
Maybe because I'm too new to the fandom and have way too much to catch up on in the members' and group's real-life storyline, but the Bangtan Universe has been a little confusing for me to get truly immersed in. The gist of it that I've been able to absorb is: Jin is the main character in the Bangtan Universe and he tries to turn back time to save the other members from tragic fates. One of the key recurring themes involves a flower called the "smeraldo."
Beyond that, I'm genuinely stumped. However, there are many fan accounts that can help you get caught up with what the main theories are. It's a really popular topic within the fandom and encourages ARMY to continue to engage with the group even when they are out of the public eye.

In January 2019, Big Hit announced that they had partnered with Line Webtoon to release a webtoon titled "Save Me" chronicling the story of the Bangtan Universe and that they would release an affiliated book series, called HYYH: The Notes.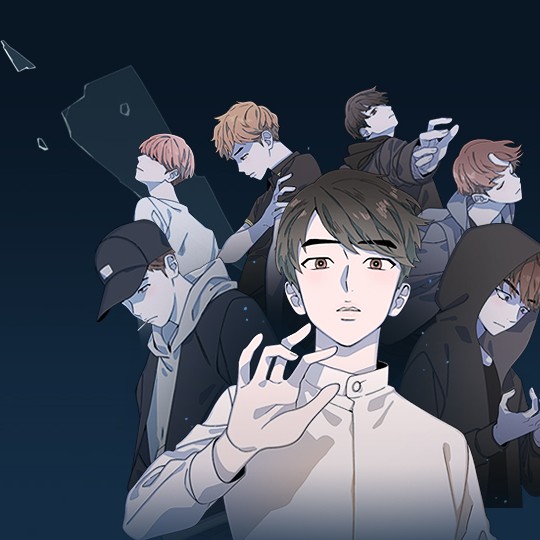 See how intricate the BU storyline is with this fan-created timeline:
More Worlds to Discover in the BTS Universe
As staggering as BTS's and its K-pop peers' economic impact has been, music is eclipsed by gaming by 10x as measured in export revenues for South Korea. So it's no wonder that Big Hit and BTS are getting into the gaming business.
In 2018, Big Hit announced that Netmarble, a Korean mobile game developer, founded by Big Hit founder Bang's cousin, Bang Jun-hyuk, had made a ~190 million USD investment in Big Hit, which represented a 25.71% share of the company.
In a recent interview on the future of media, Matthew Ball, a prominent media and entertainment analyst and investor, talked about how "intellectual property has a disproportionate impact on customer attention" and how games are the most immersive and scalable manifestation of that IP:
"If you say, "How do we compete with the Marvel Cinematic Universe?" Understand you're not just competing against something that is starving the market of oxygen from its volume. And in 2022, they're planning to go from three films a year to four films per year, plus two to three television series. Which means the Marvel Cinematic Universe will itself be a service. You will have 40 weeks a year with new Marvel television content. And so ultimately you need to compete to steal oxygen from that. You somehow need to find a way to substitute for 15 years of emotional attachment... How do you compete? The only ways to find a medium, a property, that allows you to actually immerse as deeply, as scaleably, as richly, and with deeper audience ownership of the characters. And for the most part, that seems like games."
BTS has already done an incredible job in "stealing oxygen" from other entertainment options with how much content they release to their highly engaged fanbase. Now, they're taking the next step with two video games, one already in market and one just released in September 2020.
BTS World is a mobile video game produced in collaboration with Netmarble that was released in 2019 and immediately hit the #1 spot on the app download charts worldwide. It's a game that allows fans to act as the group's manager and play through different scenarios in their development as a band, from the first time the members meet each other to decisions about the group's promotional activities. Fans have praised how much new content is included in the game, with photos and video clips of the members at almost every step featuring 10,000 brand new photos and 100 videos.
Big Hit and Netmarble just released in September 2020 the latest game from BTS: BTS Universe Story. It is a sandbox game where fans will be able to create their own stories. share them and freely communicate with others. The YouTube channel features guides (tutorials) and stories of the week.
Back in the real world, Big Hit has engaged the fandom in writing the band's history through a project called ARMYpedia that has game-ified elements:
BT21 and TinyTAN are two character universes that are examples of Big Hit's "Artist Indirect-Involvement" business model. Rhee Seung Suk, General Manager of Big Hit IP, shared at the 2H 2020 corporate briefing that the intention is to have this "secondary IP" help the artist and company earn recurring revenues without over-extending and compromising artist health and well-being. Their three guiding principles for these endeavors are:
Making the fans feel as if they are living and breathing with the artists as a part of their daily lives
Provide healing for the fans
Bringing new IPs as brand-new experiences
The BT21 Universe, a collaboration with Line Friends, is the story of eight animated characters created by the BTS members.
While these characters appear in videos and a game, the primary form of fan engagement is through merchandise, whether it's plushies or everyday goods that their likenesses are emblazoned upon. These characters frequently show up in BTS content as BTS members carry or have BT21 merchandise around as they go about their day. These characters are so popular that there are frequent reports of sell-outs.
TinyTAN are the secondary egos of the seven BTS members manifested into animated characters that can enter the real world through a magic door to visit those in need of healing and encouragement. Introduced in 2020, TinyTAN will feature in their own animated videos and act as influencers in their own right, participating in collaborations and licencing deals with global brands.
TinyTAN's first collaboration was just announced with Downy Korea:
We're seeing the next generation of Big Hit-engineered world-building via their rookie group Tomorrow X Together (TXT). Taking a turn from the angst and pathos of the BU, the TXT Universe is one of whimsy and fantasy, building a "narrative that… revels in more surreal depictions of magic and mythos; their characters escape to gorgeous worlds where they sprout antlers and wings, setting fire to the doors that try to contain them — but it's always rooted in human emotion."
Customer (Fan) Experience Innovation
Big Hit Global CEO Lenzo Yoon says the company's success comes from putting the fans at the center of its business model:
"Good songs are important, but what fans really care about is communicating with their artists," he says. "Our fans are everything—I want to emphasize that. We are constantly asking. 'How can we improve ourselves?'"
Big Hit's ambitions and innovations in story-telling and world-building with BTS are unprecedented in the music industry in scale and scope, using the group's IP to tap into entertainment opportunities in multi-media formats and gaming.
Big Hit has also focused on continuing to develop and evolve innovative solutions for fan pain points and needs, leading to the development of their fan engagement platform Weverse.
Weverse
"The secret is intimacy in communication between artists and fans that you could not experience anywhere else" Seo Wooseok, CEO of Big Hit subsidiary beNX, the company that developed the Weverse app
On the platform agenda, Big Hit made a big leap forward in 2019 in releasing the Weverse app. Weverse is a purpose-built fan engagement platform built by their subsidiary company beNX that aims to be the main digital hub of the fan-artist relationship. A little over a year after its release, Weverse hit 10 million downloads and BTS has over 7 million fans registered within the platform.
Weverse currently has a few key features:
Fan-Artist Communication: Each BTS member has an individual profile where they can comment on fan posts and share their own posts and "Artist Moments" (like Instagram Stories). This is in contrast to BTS's communications strategy on Twitter and Instagram where they share one official account together. There is a built-in translator (currently 9 languages supported) so that fans can easily translate artist posts into their preferred language
Media and Content Library: On-demand platform-exclusive, free and paid streaming content. I don't see Big Hit abandoning YouTube anytime soon, but this feature will certainly mean that they could disintermediate K-pop's reliance on the V Live platform
Membership Exclusive Privileges: Access to membership-only content, merchandise, concert presale and raffle
Weverse Shop: shopping platform for artist merchandise. In response to customer irritants for international fans around pricing, shipping and availability, the shop has been integrated with a logistics system in Japan and the US to maximise cost efficiency through data-based demand forecasting
Event Integration: Integration for official light sticks (a must for any K-pop fan attending concerts) at concerts to sync live or streamed content. Also, in the before-times when we could go to live concerts, Weverse was the technology platform that streamlined the on-site concert merchandising service that allowed fans to order if they were within the geo-fenced concert location, and then pick up their order at designated pick-up spots, greatly reducing the time that fans spent in line
Magazine: long-form articles about BTS and other Weverse artists
The vision is to have Weverse be the centre of the Big Hit Ecosystem for fans, integrating all fan-artist activities into a single platform for both online and offline interactions. While the initial fandoms hosted were for Big Hit artists BTS and TXT, the company is opening up the platform to other artists to host their fan communities.
Bang Si-hyuk, speaking to Variety in 2019:
"Weverse is a platform for direct communication. A lot of the pre-existing platforms are not IP holders and are mass-target systems onto which content is grafted. As IP holders, we've noticed that there are certain needs that aren't fulfilled by these platforms. As far as functionality, Weverse is not too different from Twitter or V app, but it is not going to be what it is now years down the line."
If you're curious about the business performance of Weverse thus far, a fan account translated some relevant exhibits of the IPO filings:
Innovating the Concert-Going Experience
"Big Hit is extraordinary, with respect to their deep understanding of how important it is to engage the fan as part of the equation… The deep insight is going to sound like one of these moments where you're like, "Well, duh." The at home audience does not like to just sit down and be fed video. The at home audience wants to participate in a way that they're part of the collective shouting, cheering, clapping, light stick activity. They want to participate. But I think the key point here is that we saw that once the audience at home observed that BTS was seeing their interactions, was seeing the contributions that everybody was making, then they popped off... So really, what it tells you is the audience absolutely wants to participate, so that they're seen and heard. " Mike Schabel, CEO of Kiswe, the interactive video platform that powered BTS's Bang Bang Con: The Live virtual concert
On June 14, 2020, one day after BTS's seven-year debut anniversary, 756,000 fans from over 100 countries tuned into BTS's virtual concert Bang Bang Con: The Live, setting a Guinness World Record for most viewers for a music concert live stream. Tickets ranged from 26 (for official ARMY members) and 35 USD and industry watchers estimate that Big Hit raked in nearly 20 million USD from this one event.
When the group's worldwide stadium tour was officially cancelled due to the pandemic in April, Big Hit first organized the predecessor to the live event, Bang Bang Con, which was a free streaming event hosted on the group's YouTube channel over one weekend, where fans could enjoy free access to about 20+ hours of footage of the most memorable concerts throughout their career. According to reports, in one weekend, about 50 million fans watched for at least a few moments.

I, like many ARMY in North America, woke up in the wee hours of the morning that Sunday morning to attend the virtual concert which began around 6pm KST. For a first effort, it was impressive. There were six camera views available to choose from, and it was fun to get to curate my own concert experience. The video feed was high quality and consistent throughout with no lags. There was an acceptable (given the understandable challenges of simultaneous live text translation) translation of what the members were saying to fans. There was a live chat window and fans could react and show their appreciation by hitting a virtual "ARMY Bomb" (the group's official lightstick), which was what the group could see as they performed to see the audience reaction. BTS was on form with strong performances, but you could definitely tell it was a bit jarring for them to not get the visceral and audible cheering and interaction that they've become used to in their tours.
Big Hit announced that BTS will be holding a hybrid offline (for a limited number of ticket-holders due to physical distancing measures) and streamed online concert in early October. I'm excited to see how they'll take the lessons learned from their first outing to enhance the fan experience.
I feel such a pang as I'm writing this section about the concert-going experience because I had tickets to see BTS for the first time in person in May, and now the hope of seeing them in person feels so far away. Based on Big Hit's corporate briefing, I was particularly looking forward to experiencing their innovative solutions to traditional concert-going pain points around long line-ups and general discomfort. Some key elements that sound really interesting:
"Play Zone:" transformation of the venue into a theme park, with booths, quiz shows so that fans can have fun before the performance
Virtual queue service enabled by Weverse, allowing fans to order exclusive concert merchandise on-site and pick-up when ready. Big Hit reported that they boosted concert merchandise sales by 210% just through this process enhancement at the last few stops of the 2019 tour
Pop-up stores and exhibitions in host city around the performance dates to encourage a city-wide "festival" vibe
Big Hit is so dedicated to owning the fan experience (and its business potential) that it's clear that they will be looking to expand into all parts of the fan ecosystem. This tweet says it all:

In-depth business coverage of BTS