Note: Big Hit Entertainment officially re-branded and re-organized itself as HYBE in March of 2021.
"People, however, only pay attention to the fact that we communicated using social media. The more important thing is that our music and performance must have a superior quality because, before anything, we are singers. We had that ability, and our sincerity, messages, and communication were all added in, and Bang PD-nim (Bang Si-Hyuk, founder of Big Hit Entertainment) fully supported us. He gave us freedom to become players, and we, as players, could take high-risk to get high-return. The company and we equally contributed, and I think this is a desirable business model where agency and artist collaborate as business partners." RM, leader of BTS, in a 2018 interview (translation)
How did Big Hit amplify and optimise BTS's comforting and healing messages and unique charms into worldwide dominance?
They leveraged the timeless resonance of storytelling married to an astute understanding of the strengths of each social media and streaming platform that became ubiquitous in our lives over the last decade.
Big Hit's Strategy

"I recently came across a company document from [2012,] the year before BTS debuted, in which we were debating what kind of idol group to create. It said, 'What kind of hero is the youth of today looking for? Not someone who dogmatically preaches from above. Rather, it seems like they need a hero who can lend them a shoulder to lean on, even without speaking a single word. I didn't want them to be false idols. I wanted to create a BTS that could become a close friend." Bang Si-hyuk, founder of Big Hit Entertainment in a 2018 interview (translation)

In 2011, Big Hit Entertainment was struggling as a company as their first few acts had failed to gain any significant traction, and was on the verge of bankruptcy. Collectively, the company spent several months preparing for a workshop to reassess the company's entire strategy. They asked themselves a few key, fundamental questions about their product, their value proposition, and their target customer: "What is an idol? What is this business we are in? Who are the fans, and what are their characteristics?"
Bang Si-hyuk notes that the workshop yielded broader insights into the market:
"For instance, you would think that with the development of digital technology, people can come together more easily, but we found that it is actually more likely that people will feel more isolated. And so we need to find a way to help them, inspire them, and heal them."
The customer pain point, what Bang and Big Hit realized as a company that they could solve for as an entertainment company, was the feeling of loneliness and isolation that many people felt.
Coming out of that 2011 workshop, Big Hit adopted the corporate mission statement of "Music and Artist for Healing," that now appears as part of the corporate branding in front of all of their artists' music videos.
As BTS was created, the brand essence focused on three "healing" emotional qualities: joy, comfort and delight. BTS's name, while initially ridiculed, was an attempt to convey how BTS would attempt to "block out stereotypes, criticisms, and expectations that aim on adolescents like bullets."
With the singular and stratospheric success of one idol group, BTS, Big Hit was propelled into a leading position in the K-pop industry. But, as Bang revealed at a 2019 corporate briefing, he has much greater aspirations to advance the global music industry and change the paradigm around innovation.
Thus, Big Hit Entertainment's three aims are:
Innovating the customer (fan) experience
Expanding the value chain
Build the customer ecosystem with new business ventures
Big Hit: the "record label of the future"
"Every fan touchpoint needs to be strategic, made in an authentic voice, handled professionally and in synergy." 2019 Report, "Same Heart. New Beat. How Record Labels Amplify Talent in the Modern Music Marketplace," commissioned by the Recording Industry Association of America (RIAA)
In today's day and age, it's remarkable to see a record label and entertainment company garner accolades on a 2020 Fast Company list of the most innovative companies in the world, ranking 4th behind the well-established trio of Snap, Microsoft and Tesla and ahead of tech industry favourites Shopify (#7) and Spotify (#15).
But Big Hit Entertainment is no ordinary entertainment company. They are deserving of the ranking because they have fully embraced the concept of and continue to evolve themselves into the "record label of the future." Bang, in an interview with TIME magazine, said, "When the artist wants to express something, I believe my role is to refine the message in a way that expresses their sincerity and has commercial value."
K-pop as an industry in the last two decades developed a diversified revenue model that focused beyond album sales, digital streaming revenue and touring proceeds. In addition, idols brought in revenue via brand endorsements and participation in other activities such as acting.
Between these activities and the intense promotional schedule involved in ensuring fans would continue to stay interested and engaged, Big Hit realized that it needed to evolve the K-pop business model even further so that there would be stable recurring revenues that didn't always involve the artist directly. Lenzo Yoon, Big Hit's Global CEO, speaking at the company's 1H 2020 Corporate Briefing explained that they would use "music and artist is the source IP [intellectual property]" and then leverage "the three Big Hit domains - performance, IP, and platform organically converge to enhance the customer experience and allow value chain expansion."
This new business model appears to be working, as in 2019 Big Hit surprised the industry by eclipsing the Big Three in profits despite having a much smaller artist roster list.
Learn more about Big Hit and why record labels have needed to evolve to become full-service entertainment companies
In an interview conducted just a few weeks after BTS's debut (June 13, 2013), Bang lays out his management philosophy and what he's trying to accomplish with BTS. This is the most comprehensive interview I've found from that period of time, when BTS's success was very much a dream:
Larry Miller, the founder of music industry consulting and analytics firm Musonomics LLC and the Director of the Music Business Program at NYU-Steinhardt, examines how modern record labels have had to remake themselves to thrive in the era of streaming music. This analysis provides fascinating data and insight, with input from leading global record label executives, of the challenges and opportunities that record labels face today. Reading this made me realize how much K-pop's 360-degree management model has given it a leg-up in in the global music marketplace, and just how Big Hit had already evolved into this model in the early 2010s:
Bang appeared on a KBS documentary and lecture show, Good Insight, where he spoke about the success of BTS as well as the future of the K-pop industry: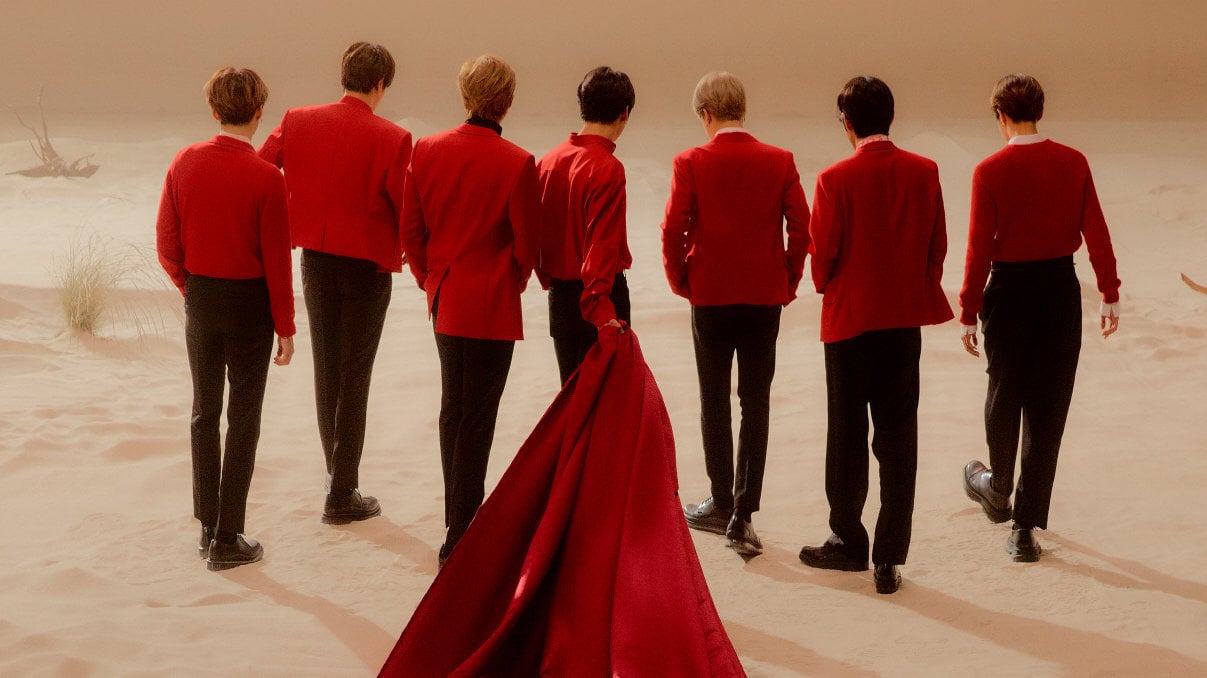 For my fellow Chinese readers, sharing two articles from Chinese sources describing Big Hit's business strategy and the company's mastery of the levers of the "fan economy." Given the China market's global leading position in the monetization of fans and influencers in general, this is high praise indeed.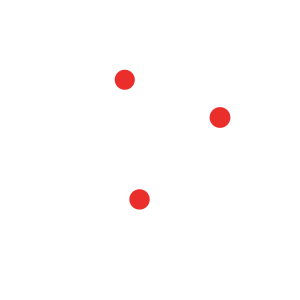 Artist Management
As one of the original participants in "new artist development" at the dawn of K-pop as the industry we know it today in the early 90s and with his experience in management at JYP, Bang took many lessons away from those days and decided to break away from many of the common established industry practices to ensure that the artist had more of an influence on their career and could form more of a genuine connection with their fans. With BTS, Bang's artist management philosophy has resulted in a group that has a greater sense of authenticity and sincerity than other K-pop idol groups.
Bang told The Hollywood Reporter:
"The industry had developed a great many unreasonable practices. As I run my own company, I have tried my best to present a long-term vision that can contribute to the improvement of the K-pop industry without compromising these practices."
For example, unlike other entertainment companies who ban trainees from using social media, BTS were allowed to use social media from the very beginning and have always managed their own account with minimal restrictions from the company.
The other key aspect of Bang's artist management philosophy is ensuring that the love for music and desire to do well came from the artist themselves, rather than draconian enforcement tactics:
"I did not force a mandatory amount to hours of practice, neither did I dictate how they should live their lives every day. They were given freedom to everything and the members were allowed to participate proactively." Love of music and performance is hard to fake - especially with how grueling the schedule is in K-pop. BTS has also had unusual longevity in the business despite that schedule, as most groups rarely get past the "seven year jinx."
Yet another divergence from the traditional K-pop model is the extent in which BTS write their own stories into the music. Big Hit and BTS have been quite transparent in how the musical creative process works between them. RM at their Map of the Soul: Persona press conference told reporters that:
"Months before releasing a new album, the company would have a meeting with each members over their preferences and ideas. It's more like a survey. Then we'd send over, say, postings or news articles that we've captured, to back up our suggestions."
BTS's success has meant that "the triopoly of SM, YG and JYP is no more, as the tiny outfit Big Hit upended the idol scene with BTS and grew into a juggernaut. The success of Big Hit's model, which emphasized its artists' authenticity and narrative journey, is inspiring other smaller production companies to enter the market and follow suit. Even the Big Three are changing their approach, getting their artists more involved in the creative process."

Of course, it's not all roses of course between BTS and Big Hit. Some of it is due to the grueling pace expected in K-pop to ensure fan attention never wavers. Fans have wondered openly, given how much BTS have produced and been involved in the last seven years, that Big Hit is "overworking" the group.
In the recent Harvard Business School case study, Bang acknowledges the issue and says that, "I don't think the K-pop system, where it's normal to have three album releases in a year, is mentally or physically sustainable for artists." And so, in August 2019, in a move quite radical in K-pop, Big Hit and BTS agreed that the band deserved a month-long hiatus to recharge before they concluded the Love Yourself world tour.