[If you're looking for the index of the whole ten-part series on BTS and Big Hit's Business Strategy, click here.]
By the time you read this, the odds are good, even if you don't live your life online or fall squarely into the teenage demographic, that you will have heard of BTS and are able to identify one of their songs. BTS or Bangtan Sonyeondan ("Bulletproof Boy Scouts" in Korean or Beyond the Scene in English) finally made, on August 21st 2020, their biggest push into the American market to date by putting their considerable promotional firepower behind the release of the group's first English-language single, "Dynamite," which landed them their first Billboard Hot 100 #1 and long-elusive radio play (and thus, mainstream recognition) in America. But the truth is, even if you were only vaguely aware of this Korean boy band prior to this bid to be 2020's song of the summer, BTS was already the most popular and dominant musical group in the world. And they did it by completely subverting the music industry playbook in both South Korea, the country of their origin, and the US, the most valuable and influential music market in the world.
Despite having to postpone what was to be a massive worldwide stadium tour scheduled for most of 2020 in support of the group's latest album (and those in the music industry know how devastating that is given just how crucial touring has become to artists' financial viability over recent decades), the entertainment company behind BTS, Big Hit Entertainment, reported record profits in the midst of a global pandemic. As the company's Chairman & CEO, Bang Si-Hyuk, reported at the company's corporate briefing on Aug 12:
"We created revenues with album sales, streaming, online concerts, merch & video content. Despite hardships, we focused on what we have always valued: fans and content."
You may be reading this in hopes of getting the double-click of how one of the hottest IPOs of the year (and largest since 2017) in South Korea is that of the entertainment company behind a boy band, where said singular band is responsible for a whopping 87.7% of revenue and its members are nearing the country's mandatory military enlistment age. Those two facts alone don't exactly paint a picture perfect business case for sky-high valuations.
Big Hit's offering was priced at 135,000 won (~116 USD) a share, giving the company an enterprise valuation of 4 billion USD and 41 times forward EBITDA. The stock ended its first day (October 15, 2020) on the KOSPI (South Korea's main stock index) trading at 258,000 won (+91%) which is "60 to 70 times its projected earnings for 2021, compared with between 22 and 45 times for rival South Korean entertainment groups and just six times for Samsung Electronics, the country's biggest company" according to the Financial Times. (See where Big Hit Entertainment is currently trading at on the company's Bloomberg page.)
But Big Hit is not just a "record label," and BTS is definitely not your typical boy band.
To earn its monster valuation, Big Hit has shown that they have a tremendous fluency and grasp of the levers of fan engagement. Their cultivation of BTS's extraordinarily loyal, well-organized, and global ARMY has proven that they are masters of the fan economy.
Big Hit has transformed and elevated seven talented young men from the provinces of South Korea into global superheroes and an intellectual property entertainment franchise akin to Marvel, with a whole universe to match, complete with movies, TV series, video games and merchandise.
So, what's the fan economy?
The Power of the Fan Economy
What if I told you that there was a parallel universe in the world of business where consumers wanted to support your company and products so much that they would buy multiples of products they had no use for, they would donate money to other consumers so that they could support you, and they would spend their time and money on grand gestures like transforming a whole city into a tribute to you?
Welcome to the fan economy. This is the world that BTS and Big Hit Entertainment live in.
Now, before you dismiss the fan passion behind their success as purely fringe behaviour, let's review these records. (And by the way, most of them were accomplished before their first English single, "Dynamite," was released). All figures accurate as of October 2020:
Sales
In an era of streaming (which made up 85% of 2020 sales in the US music industry), BTS is actually charmingly old-fashioned in that they sell a lot of music - both physical and digital copies of their singles and albums.
Streaming
YouTube (39+ million followers on main account: BANGTANTV): Biggest premiere with over 3 million concurrent viewers and biggest 24-hr video debut with over 101 million views upon the release of the official music video for "Dynamite"
Guinness World Record for most viewers for a music concert livestream (756,000 fans) for their June 2020 virtual live-streamed concert, Bang Bang Con: The Live. (They just beat their own record with their October 2020 virtual concert, Map of the Soul ON:E, with 993,000 fans but Guinness hasn't officially confirmed yet)
iTunes: Song ("Black Swan") that hit #1 on the most number of countries' (104) iTunes charts, breaking Adele's record for "Hello," which had previously held the title for over five years. This record was then swiftly surpassed by a BTS member, V, with his solo song "Sweet Night," which hit #1 in 117 countries. "Dynamite" became the fastest song in iTunes history to hit #1 in 100 countries in under 8 hours after release  
Social Media Engagement
Twitter (30+ million followers on main group-controlled account: @BTS_twt): Most engagement (as measured by average retweets) on an account with 422,228
TikTok (23+ million followers on official account: @bts_official_bighit): Fastest time to reach 1 million followers (3 hours & 31 min)
At this point, BTS has broken so many records that one can become a bit numb to just how extraordinary and historic their accomplishments are for a non-English language act - they achieve them so quickly that there doesn't seem to be enough time to absorb just how stunning and unlikely it all seemed not too long ago. (There's an already very much out-dated list of accomplishments published 11 days after the February 2020 release of their Map of the Soul: 7 album, but it's a good overview of how strong BTS is in all geographies and on all platforms.)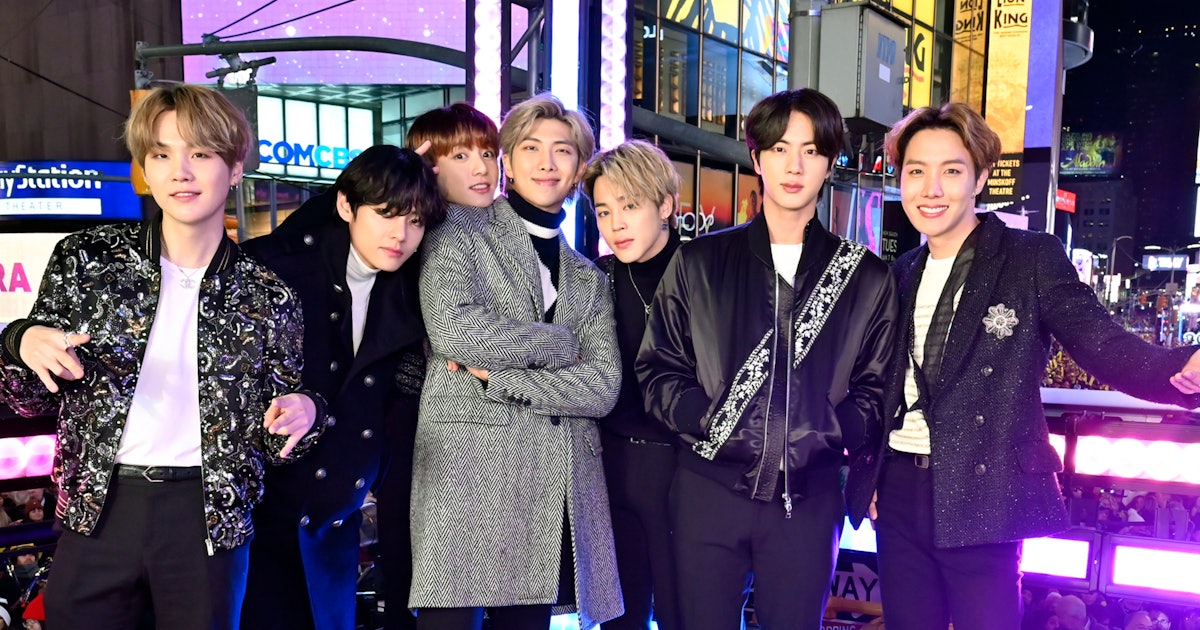 The Billboard Hot 100 #1
"Every pop star is competing for the same prize—a No. 1 hit—and the savviest artists with the biggest fan bases take home the gold. Fans are going to choose how they want to spend their money no matter how much critics complain, and the numbers for "Dynamite" speak for themselves. BTS learned how to play the game—and there are far worse ways to win than selling your own music." Bryan Rolli in Forbes
A Billboard Hot 100 #1 is the holy grail of the global music industry. Even established superstar artists are not above developing promotional strategies to hack or game the system. (One key tactic, as Forbes reports, is "bundling the track with irrelevant merchandise like sweatpants, lollipops and condoms.")  Therefore, it's impossible to overstate the importance and historical significance of a Korean act topping the Billboard Hot 100, not once but four times with two different songs ("Dynamite" and "Savage Love" BTS Remix) in the span of seven weeks. BTS accomplished this feat the old-fashioned way, by selling their music to fans, without a useless merch bundle in sight. They and their fans just accomplished a previously unthinkable feat in November 2020 with "Life Goes On," the lead single sung mostly in Korean off of their latest album BE, debuting at #1 - the first foreign language song to ever debut at #1 in history.
Their fans have now proven with three different tracks that they have the fierce loyalty and organizational firepower to put the group on top of this most coveted of charts seemingly at will. This scares the traditional kingmakers of the US music industry, who are learning that their old playbook is quickly becoming irrelevant.
Economic Impact
Beyond their cultural influence and impact on the music industry, the economic impact of these seven men on their highly developed, industrialized country, South Korea, is staggering. These are the numbers that stopped me in my tracks when I first started to learn more about them. BTS is no ordinary music success story:
BTS contributed 4.65 billion USD to the Korean economy in 2018, putting them within shooting distance of the economic impact of the national flag carrier Korean Air. (Based on current market capitalization, Big Hit Entertainment is actually worth more than Korean Air)
Their first English language track "Dynamite" by itself has been estimated by the South Korean government to have had an effect of 1.7 trillion won (~1.4 billion USD) on the country's economy
The ten-year economic impact of BTS is estimated to reach close to 50 billion USD, surpassing that of the 2018 PyeongChang Winter Olympics according to the Hyundai Research Institute report, "Economics Effects of BTS." In 2017, the institute estimated that BTS was responsible for 7.6 percent (~800,000 or 1 in 13) of the 10.4 million foreign tourists who visited South Korea and 1.7 percent of consumer exports
As BTS will be quick to point out, none of these records, none of this impact would have been possible without the extraordinary support of their fans, known as ARMY (Adorable Representative MC for Youth).
To the casual observer who's skimmed a few headlines, the success of BTS may look like just another case study on the power of social media because on the surface, in performances and music videos, they don't look or sound all that different from the highly polished and attractive K-pop and global entertainers that form their peer set.
But it wasn't always this way. They were ridiculed in the K-pop industry upon their debut in 2013, for coming from a small company with few resources, for their earnest (but markedly uncool) name, and also for their looks as not all of their members were considered physically attractive enough to be "idols" (the term used in K-pop for artists to connote the expected perfection in all aspects of skill, appearance and behaviour). The messages they conveyed in their music, about rebelling against societal expectations for young people, were considered quite controversial, aggressive, and out-there for the industry.
And yet, they started to attract an ARMY of fans, initially in Korea and then soon outside of their home country, who resonated deeply with their messages and walked alongside the group on their journey of growth, self-love and self-compassion. Now, this ARMY numbers in the tens (and perhaps hundreds) of millions and BTS has become one of the most powerful and influential voices in the world. And they did all this by remaining true to their Korean roots and holding steadfastly, despite much urging and the dangling of a carrot of ever greater mainstream success, to singing and telling most of their stories in Korean.
The scale of the success that BTS has achieved was undoubtedly turbo-charged by the massively disruptive distribution power enabled by the rise of social media platforms in the 2010s. But ultimately, it was their ability to stay true to their core essence as musicians, performers and human beings, and their company's ability to ensure that their essence was preserved and showcased in every piece of content, product or brand endorsement, that continues to drive an awe-inspiring degree of fan engagement and loyalty.
Psychological Intimacy Drives the Fan Economy
"Remember there is a person here in Korea, in the city of Seoul, who understands you. We are all in different parts of the world… but… I hope we can all give each other a pat on the back and say, "it's okay."" Jimin of BTS, YouTube's Dear Class of 2020 BTS Commencement Speech
If you spend some time observing the BTS ARMY online, you'll come to the realization that many fans consider the BTS members to be as close to them psychologically as their closest friends: friends who truly understand and "get" them and their mental burdens.
At its core, the devotion of fans to their idols are a result of a deliberate strategy to build psychological intimacy between artist and fan.
Don't just take it from me that Big Hit are the masters of the fan economy: the Chinese business and entertainment industries, who are at least a decade ahead of most of the West in their appreciation and manipulation of its key levers, think so as well. The title of the Chinese article I've linked to below is "Big Hit: 如何把偶像团体的"粉丝经济"做到极致," which roughly translates into "How Big Hit has mastered idol groups' "fan economy" to the highest degree."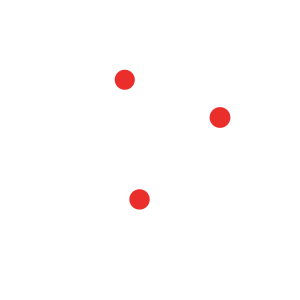 We are in the very early stages of understanding the true potential of the "fan economy" in the West and BTS are the first truly global manifestation of its power. But we can look to China for some insight into how things could potentially play out as the commercial power of the fan economy there is quite astonishing.
According to Entgroup, an entertainment industry consultancy, China's idol market will be worth 14 billion USD (¥100bn) by 2020 "with fans contributing about half the total through consumption of products and services related to the stars." While in the West, "the pinnacle of fandom is watching the star perform live," in China, "fans use all means to protect their idols and make them more successful."
The key drivers of the fan economy are the three main actions that fans perform on behalf of their idols:
Purchase any product or service that results in a financial benefit to the artist
Promote and encourage others to learn about, consume and purchase content and merchandise
Protect the artist's reputation against critical voices or other negative forces
According to an academic analysis of the fan economy, fans can only be encouraged to participate in these actions if artists have generated a sufficient degree of "emotional capital" (情感资本 qinggan ziben) which is a term commonly used in sociology, human resource management and brand management. If fans feel that an artist can understand and satisfy their emotional needs, then fans will correspondingly become more motivated to support that artist through these critical behaviours.
This emotional capital is quantified in the Chinese music industry with the metric ARPU, or Average Revenue Per Unit, which is a commonly used metric in the telecommunications industry. It's not just about how many fans you have - it's about making sure that those fans are "high quality" or highly emotionally vested in your success to maximize revenues.
The Economist profiled China's celebrity fan culture recently and reported that while women in their 20s form the majority of the consumers driving the country's fan economy, "nearly 15% of fans born since 2000 lavish at least 5,000 yuan (707 USD) on their favourite stars each month—about 40% more than the average urban disposable income."
The high emotional engagement required of the "promote" and "protect" fan behaviours can be observed through the professionalism of China's many fan clubs: they have "company-like structures usually consisting of formal departments such as Core Management, Art Design, Copywriting, Data, Comment Control, Public Relations, Finance, and Frontline — the last of which deals with direct, offline engagement. Hundreds of fans in these clubs concertedly coordinate online and offline efforts to support their idol of choice, and to make him or her appear more attractive and influential to viewers and brands."
The professionalism of these fan clubs is just one example of how much further ahead Chinese individuals and companies are in their understanding how to monetize the power of influence. The venture capital investor Li Jin wrote a great Twitter thread describing the "influencer stack" industry ecosystem that has sprung up in China:
Why I'm so bullish on the influencer economy, which the fan economy is a subcategory of, is because word-of-mouth matters more than ever in an increasingly cluttered and competitive purchasing landscape. There are so many options for anything and everything now that I'm most likely to trust and consider the recommendation of a friend when I'm looking for a particular product and service. Influencers, whether they be nano-influencers with less than a thousand followers or mega-celebrity influencers like BTS, are all about cultivating that friendship or emotional connection with their following or fanbase.
When there is a high degree of "emotional capital" and psychological intimacy built up between fan and artist, the sky's the limit for how well artists can do financially in the fan economy.
Deep dive into the Chinese fan economy
Global Media & China peer-reviewed academic paper: Fan economy in the Chinese media and entertainment industry
For readers who are fluent in Chinese, this is a fascinating in-depth account of one idol fan's immersion into and eventual disillusionment of the fan economy through her work as a "Site Sister:"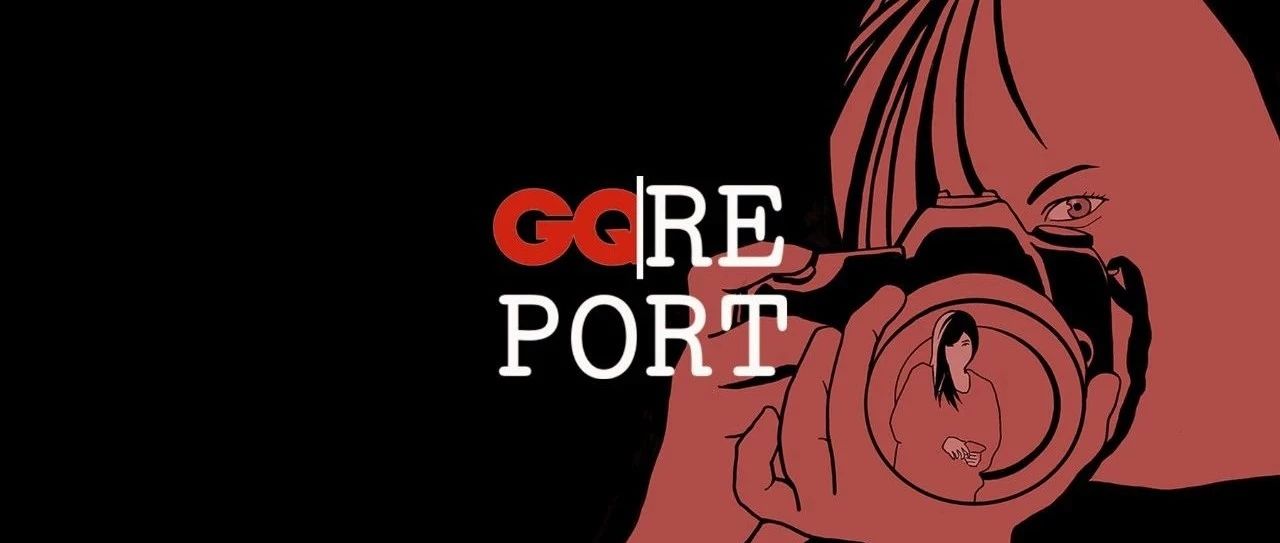 The Next Generation of Fan Engagement
"Big Hit, and the K-pop music bus­iness in general, have proved just how much a band, and a company, can prosper through a direct-to-consumer relationship, driven by digital platforms and dedicated apps with lots of behind-the-scenes content that keeps fans emotionally involved. It's engagement on a scale that no Western artist has ever achieved, despite decades of radio promotion and the best retail strategy." Rebecca Davis in the Variety cover story "How BTS and Its ARMY Could Change the Music Industry"

To help anchor you in understanding Big Hit's and BTS's fan engagement model, I've developed the following infographic, which is a high-level summary of what you need to know to understand how psychological intimacy with ARMY fuels the band's business activities.
Label
Big Hit Entertainment is the entertainment company behind BTS. The company was founded by K-pop industry veteran Bang Si-hyuk in 2005 and has the mission statement of "Music & Artist for Healing" with the aim to comfort and inspire global audiences through their artists and music. The K-pop industry (which came into existence in the 90s) has long operated on a full-service entertainment agency model rather than the traditional record label structures those of us in the West may be more familiar with, which means that the company has a "360 approach" to artist management from training, developing and creating acts, producing and distributing records and multimedia performances, to managing all offline concert and online content activities. Strategically, the company is known for its laser focus on continuous improvement and innovation of both the content they produce and the fan (customer) experience. As a NYTimes piece put it, Big Hit "has positioned itself as a "content creator" in the vein of Disney, with BTS essentially playing the role of Mickey Mouse — a priceless intellectual property that can be spun off in almost limitless directions."
Artist
RM of BTS, explaining why they decided to release "Dynamite" as a single in August 2020 in the backdrop of the global pandemic: "It made us eager to comfort and give joy to people through our music and performance more than ever."
Big Hit auditioned the young men who would become the members of BTS between 2010 and 2012 and put them through a trainee system where they (and those that didn't make the band) honed their skills as artists and performers. BTS officially debuted June 13, 2013, as an idol group with a seven member lineup of RM, Jin, Suga, J-Hope, Jimin, V, and Jungkook.
BTS's brand essence, which permeates every piece of content - whether music, performances, reality content or social media posts - they release, can be distilled into three key attributes:
Joy: a sense of joy and fun in making and sharing great music and interacting with each other and their fans. BTS are so highly effective at transmitting this joy to fans that data scientists who built a "hedonometer" or happiness calculator report that the highest periods of happiness on English Twitter are Christmas and BTS member birthdays
Delight: a sense of delight, wonder and awe in how visually and aurally appealing they are through their appearance, skill and synchronicity as artists and performers, as well as how thoughtful and intentional they are in concept and narrative cohesion
Comfort: despite being idols and (now very wealthy) celebrities, BTS's message to their fans is: "I have the same mental struggles as you do. I understand you. You understand us. Let's comfort each other and help each other reach our potential together"
Channel
"We have cameras following our artists all the time, with their permission and understanding. We show the members when they are relaxing and playing, but also during serious behind-the-scenes moments. And we show the personal interactions between the members. We were one of the first to release this behind-the-scenes footage at such a large frequency—now most K-pop companies try to mimic that approach." Woo Jung Bang, head of content creation at Big Hit, quoted in the 2020 Harvard Business School case study: Big Hit Entertainment and Blockbuster Band BTS: K-Pop Goes Global
As global artists and celebrities, BTS is of course on all the major social platforms, whether that's global ones like Facebook and TikTok or country-specific ones such as Weibo and Youku in China.  
However, I've highlighted five platforms on the graphic because they as a group have truly mastered the form and function of these particular platforms, serving as the core conduits of their digital engagement and interaction with fans:
Twitter: The BTS members share one member-controlled account (@BTS_twt) where they post their thoughts, activities, and behind-the-scenes pictures and videos with fans. The group doesn't have the most followers, but they have the highest engagement of any account
YouTube: Where all BTS music videos, as well as the vast majority of their official (performances and promotions) and behind-the-scenes (vlogs and livestream) video content lives
SoundCloud: While BTS is on all the major paid streaming sites, Soundcloud is where BTS posts all the music they create that aren't released as official BTS records or albums for sale, whether those tracks are group or solo endeavors, remixes or covers
V Live: A live video streaming platform launched in 2015 by South Korea technology giant Naver (also behind the country's top search engine and popular messaging app LINE), V Live is heavily associated with K-pop acts who use the platform to distribute video content (free and paid) to and engage in livestreams with their global fanbases. It's favoured by the K-pop industry primarily because of its intuitive fan translation user experience (allowing fans to easily contribute translations) and because it's not restricted in the key K-pop market of China (where YouTube is blocked). BTS is the most popular account and has an immense back catalogue of video content that is hosted on their V Live channel, but Big Hit is slowly starting to migrate content onto its proprietary fan engagement social platform, Weverse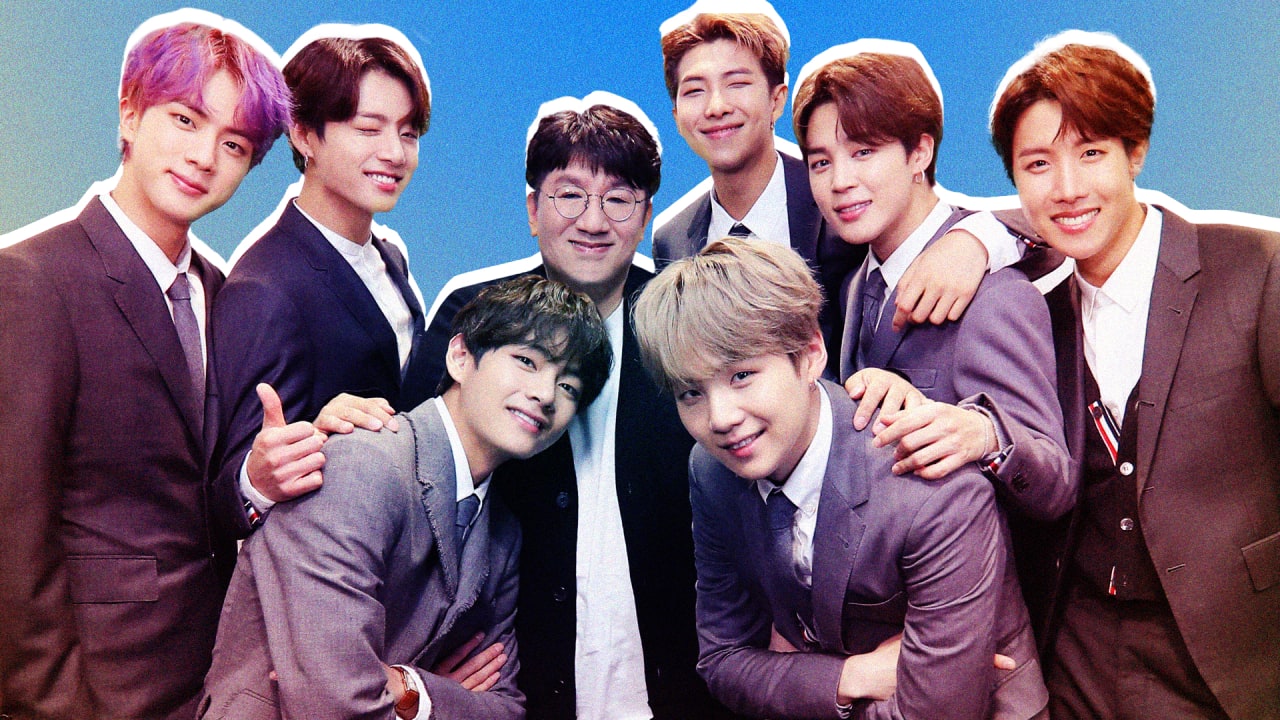 Weverse: developed by Big Hit technology subsidiary beNX and first released in 2019, Weverse is a purpose-built fan interaction platform. It's available as web, iOS and Android applications, and currently features a fan feed (where fans post and interact with other fans and potentially get comments from BTS members), an artist feed (which allows BTS members to post status updates in Facebook and Instagram Stories-like formats) and a media library (where fans can view free video content and purchase paid content.) There's also a separate, but related app called Weverse Shop, that serves as BTS's e-commerce hub. Big Hit clearly has big aspirations for Weverse, and is beginning now to onboard artists not from within their label ecosystem. The platform is one of the key aspects of their business not directly tied to the fortunes of BTS and the reason that some view them as more of a technology firm rather than a traditional entertainment company
"I just hope that people will watch this and realise that we're also regular people." Suga of BTS, interviewed in Episode 8 of BTS's 2020 reality series In the Soop
I'm sure we've all had the experience of watching a movie or TV show, falling in love with an actor and then falling into a YouTube/Internet rabbit hole of all of their interviews and media appearances. Before you know it, your whole night is gone.
But with BTS, it feels like the content never ends. It's not a rabbit hole - it's a black hole of content. While there is a significant amount of paid content, it pales in comparison to the vast majority of BTS content that is available for "free" on these platforms, whether put out by Big Hit or other media organizations chasing BTS's clout and views. (Oh - and don't get me started on the massive amount of fan-generated content.)
The key emotional qualities that BTS conveys in all content are sincerity, authenticity, relatability and vulnerability. None of these qualities are particularly unique to forming emotional bonds online or offline, but it's the genuine and relentlessly consistent way that every piece of BTS content reinforces at least one, and oftentimes more, of these four qualities that makes the orchestration of all of it so extraordinary:
Sincerity: an overriding sense of sincerity and earnestness is present in virtually everything the seven do. There's never a doubt in fans' minds that BTS is passionate about music, performing and engaging with their fans. K-pop, just like Hollywood, as an industry is somewhat notorious for scandal but the group has been unusually scandal-free compared to their peers, especially given the amount of scrutiny they're under with their level of success
Authenticity: the sheer volume of content and the consistency of who the members present themselves to be alone gives the impression of authenticity. (It doesn't hurt that in the seemingly rare moments when BTS is off-camera, celebrities and civilians alike report on how genuine and nice they are)
Relatability: BTS have become wealthy beyond their own wildest dreams (being a K-pop idol is usually never as lucrative as artists who achieve a similar level of fame in the West due to the agency model), but they never appear to be entitled or spoiled. In the group's reality content, Big Hit goes out of their way to present a "they're just like you!" image, whether it's showing the group betraying friendships to earn snacks (or other very underwhelming prizes on their variety show Run BTS!) or struggle with public transit or foreign supermarkets when they travel together (on the paid series Bon Voyage). Their livestreams on V Live are also key pillars of being relatable as "friends'' to their fans. Most of them are quite aimless in subject matter, just as if you called up one of your friends to "hang out" with no particular aim in mind except enjoying each others' company
Vulnerability: is primarily in focus through their lyrics (where they reveal their struggles and anxieties) and their documentary series and movies (where they openly discuss the toll of the intense workload and scrutiny of their line of work on their psyche.) Each member has cried openly many a time on camera and in public, and many fans are drawn to them as gentler, kinder role models against toxic masculinity
Fan Labour
I've put fan labour as a layer between the channels and the products & services on the infographic to show how interactive the engagement is between Big Hit, BTS and fans in encouraging consumption behaviour.
Purchase: Encouraging the purchase of products and services is of course the most important commercial aim of fan engagement, and fans spend their time and money to support BTS, ARMY and charitable causes.
1) Mobilize
K-pop fans are unusually savvy in digital mobilization primarily because of the way that music countdown shows dominate the industry's promotions strategy. Winning a show is one of the most coveted milestones in an idol's career, a sign that you've really made it in the industry, but you need a highly motivated and organized fanbase to get you that win as they all have complicated scoring rubrics to master. Sales is always a component to these rankings, and fans are happy to buy their idol's way to the top. BTS is rapidly closing in on the all-time title of most music shows wins in K-pop history with the success of "Dynamite," without appearing even once to perform the song (primary promotions have been on American platforms), showing just how strong ARMY is at mobilizing on their behalf.
While the music show format hasn't necessarily caught on in other global markets, the "fan voting" tactic has and every awards show has some sort of "social" award. BTS first burst into the American music industry's consciousness by winning "Top Social Artist" at the 2017 BBMAs, and haven't relinquished the title yet since then. One of the more prominent global voting accounts is @btsvotingorg:
ARMY flexed their mobilizing power this summer for something other than BTS by raising 1 million USD for #BlackLivesMatter in 24 hours, to match the group's donation to the movement.
2) Organize
ARMY is very motivated in seeing BTS succeed and gain traction and respect for their music and influence globally. Besides the intrinsic motivation of how much fans enjoy their music and personalities, BTS's "underdog" origin story both within the K-pop industry (coming from a once-small entertainment agency) and now the mainstream global music industry (where they've faced xenophobic and racist prejudice) fuels this desire.
For BTS's comeback (K-pop parlance for the promotional period around the release of new music) in November 2020, ARMY has some pretty lofty goals for sales and records:
To make sure every fan knows what they need to do to reach those goals, fan accounts will strategize on tactics (e.g., attempting to reverse-engineer streaming platforms' algorithms for counting views / play counts), organize testing to ensure those tactics reach the desired outcomes, and communicate them to the wider fanbase.
3) Fundraise
ARMY understands that not everyone who might want to support BTS can afford to financially. Furthermore, there are also hard limits to how many tracks a particular user can buy on various platforms, no matter how deep their pockets. (Apple won't allow you to buy one track more than once per iTunes account.)
To further ARMY goals, there are a number of specialized accounts that solicit donations and distribute funds to fans. The most prominent US fundraising accounts are @fundsforbangtan and @borahaefunds. These are not amateur operations: they're staffed by fans who are financial controllers, lean six sigma black belts, and data scientists. This is a funding update & streaming report: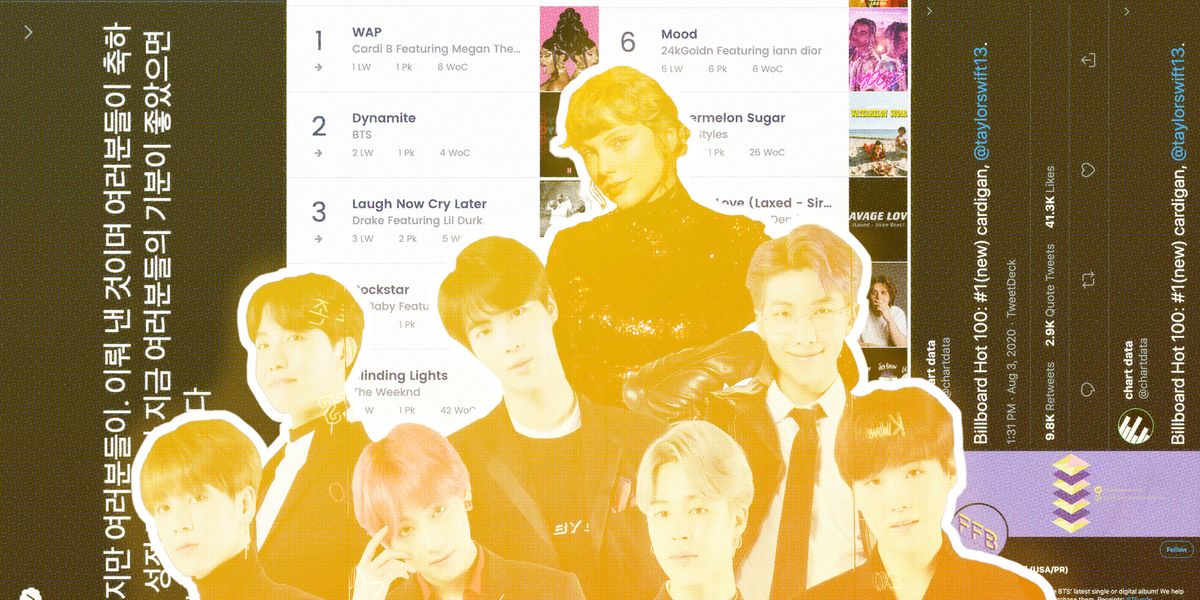 Promote
"Wow, the fanbase are literally doing the A&R, the PR for this band." Jessica Agombar, "Dynamite" songwriter, in an interview with Billboard
Social media has allowed anyone with an Internet connection to become their own distribution channel and megaphone. The most prominent BTS fan accounts have millions of followers and play a big role in sharing information to help others, fans or "locals" (people who haven't become a member of ARMY yet), learn about BTS.
4) Translate
The biggest barrier for many who are just learning about BTS is the language barrier. "Dynamite" is the group's first song sung fully in English and there is only one member of BTS, RM, who speaks English fluently. Besides Korean, BTS has released a number of albums in Japanese, reflecting K-pop's financial reliance on and popularity in the second biggest music market in the world. While Big Hit provides translations for all music videos, fans rely on the work of fan translators to help them both understand and appreciate the lyricism, wordplay and cultural nuances of the group's Korean lyrics.
Big Hit releases an immense volume of content on BTS, and are also relentless in pursuing media opportunities to raise their profile globally. Since ARMY has an intense interest in everything BTS does, whether that's a livestream in their native Korean, a Japanese interview or an American magazine article, there is heavy demand for translation services.
The main translation direction is of course Korean to English. But it's truly a global ARMY, and there are large fanbases who speak all the major languages in the world. Within minutes of the release of any new piece of BTS-related content, there are translations starting to appear on Twitter (and other platforms). ARMY can quickly distinguish which member said what in a translation through these emojis:
It's not just member-specific content that gets translated. Fans are curious about everything to do with the group. I was particularly grateful for translations of Big Hit's IPO filings in Korean.
For videos, Big Hit translates most of the content they release into the major languages of the fanbase (English, Japanese, Chinese). The big exception until 2020 was the vlog content on the group's YouTube page, and thus fans had to turn to large fan-run translation websites like Bangtan Subs (@BTS_Trans on Twitter with 1.5 million followers) who have dedicated resources to host videos, translate and provide cultural context for global fans.
So much of the group's communication and emotional connection with their fans relies on the work of these fan translators. Without them, it's hard to imagine how the group could have grown so quickly in popularity globally.
5) Share
There is so much BTS-related content that fans have created a number of resources to help others keep up: PR accounts that distribute any news or articles about the group (@BTSPressData and @BTSdailyinfo), stats (@btschartdata), "what you missed today" roundups, and even a Google calendar:
In addition to sharing what BTS are up to, there is of course a whole universe of user-generated content (memes, edits, overviews, analyses, reactions, etc.) that live on every social platform to share aspects of BTS that fans love, whether it's their looks, behaviour, friendships, talents, or art.
In my time on BTS Twitter, I got a kick out of seeing the number of corporate Twitter accounts run by BTS stans, who will randomly post about BTS whenever they can get away with it (although sometimes it is clear that it's a deliberate ploy for likes & clout). This was a fun thread of the intersection of the BTS and Lionsgate Universes:
6) Write
To promote BTS's talent, artistry and vision, fans diligently write a vast array of explanatory content to help others appreciate BTS.  
These fan efforts have literally landed the group commercial opportunities. BTS are the official spokesmodels for the Korean vitamin brand Lemona because fans' characterization of BTS as "human vitamins" on social media caught the attention of the company's marketers, who saw the potential for a synergistic partnership.
ARMY are especially appreciative of the thought and care that goes into BTS's music and performances which are chock-full of symbolism and cultural and philosophical references.
BTS's most emotionally resonant song for Korean fans is "Spring Day," which is widely believed to be a tribute to the young victims of the Sewol Ferry Tragedy. This thread explains how the music video incorporates thematic elements from Snowpiercer, Bong Joon-ho's 2013 film, and the science-fiction short story, "The Ones Who Walk Away from Omelas," by Ursula K. Le Guin.
The biggest source of speculation in the fandom which drives the greatest need for explanatory writing is the Bangtan (or BTS) Universe. The BU, as it's known, is the alternate universe storytelling vehicle that Big Hit has created that spans music videos, books, blogs, webtoons and video games. It's really confusing to the uninitiated (there's a lot of time travel) and the themes are quite dark (abusive childhoods, self-harm, death), hence the need for accounts like the ARMY Theorists' Society to help fans make sense of it all.
Protect
"As ARMY grew, they felt like they were part of a David v. Goliath story and became perhaps more protective of BTS than other fandoms are. They felt called upon to help protect, support, and advance the performance career of the septet because there was a (real) understanding that without ARMY this special group might not survive in the cutthroat industry. This created a culture within the fandom of aggressive support of BTS that continued even as BTS grew to be the most successful (in terms of earnings, achievements, and fandom size) K-pop group ever." CedarBough Saeji (@TheKpopProf) in an observation of ARMY fandom practices
While Big Hit has physical security and legal representation to protect BTS, fans have taken it upon themselves to protect the group.
There's literally an "ARMY Protection Squad" with creative, investigative and crisis management arms dedicated to the "online and offline security of BTS and ARMY."
7) Respond
The main offline threats that fans work to protect BTS from are crowds (at airports and venues) and sasaeng fans: obsessive stalker fans who violate idols' privacy in order to gain their attention and feel closer to them. For example, fans will liaise with their local airport to ensure they are aware of the need for and organization of additional security measures to protect both BTS and fans given the band's popularity.
Online, fans will also work synergistically with Big Hit and share evidence of any malicious behaviour to a dedicated inbox: [email protected]
8) Edit
One of the main methods of protecting BTS's reputation is the production of "edits" that directly respond to criticisms against the group or individual members.
With K-pop's manufactured image, there are many edits that focus on how involved BTS is in the creation of their music to prove that they are real artists and not just idols who are told what to do.
Of the K-pop skill categories of vocal, rap and dance, some critics believe that BTS is weaker at vocals than other K-pop groups. To counter that perspective, fans share content from vocal experts to prove otherwise.
9) Research
One of the main dismissive prejudices levied against BTS is that the group is just a "boy band" and that their fans are teenaged girls who are too crazed by their hormones to think straight. To counter, fans have banded together to create a number of research-oriented forums to discuss and share the impact of BTS on a number of academic fields.
The first BTS academic conference was held in January 2020 where fan scholars presented papers and presentations on topics ranging from identity politics to marketing strategy. The second will be held May 2021.
Fan scholars have created and contributed to The Rhizomatic Revolution Review, which is an "online, open-access, peer-reviewed journal focused on the art, fandom, economic effects, and sociocultural forces generated by BTS and ARMY."
The amount of fan labour involved in supporting their idols is immense. To get a general overview of these behaviours within the BTS fandom, ARMY, check out this comprehensive fan-created "BTS & ARMY Starter's Guide" which walks you through what you need to know to start appreciating BTS. Not surprisingly, most of it fan-generated.
I can't think of another musical act that has developed as rich of a narrative universe as BTS and Big Hit have, which has in turn fuelled their fans' passion in helping BTS succeed. As Matthew Ball, a noted media analyst, explains:
"Businesses based around storytelling franchises (rather than "movies" or "media") excel based on an intangible sort of operating leverage. Because it doesn't actually "cost more" to make someone "love your content more", but the "value of this love" is substantial, companies like Disney benefit from enormous "returns to marginal affinity". And the more opportunities to exploit this love – and the better you are at doing so – the greater the leverage."
Products & Services
"Working with BTS' fandom is one of the biggest services Big Hit provides." Bang Si-hyuk in a 2019 interview with TIME
As I spent more time watching and researching the group, I began to personally experience the development of an emotional bond with the seven members that I found really quite odd in depth. Rationally, I'm under no illusion that I will ever meet the members (let alone become a friend), and yet I felt invested in their success and happiness in a way I've never experienced before with any other celebrity. I learned that there is a term in psychology to describe this one-sided bond that is built with media figures, first coined in the late 1950s: parasocial relationships.
The PBS scientific documentary program NOVA explained in a piece about the rise of the "Parasocial Phenomenon" in the digital age that although "parasocial relationships are not "real" in that the people involved do not actually know or interact face-to-face with each other, the psychological effects of the relationships can be genuine."
There is an explicit focus in the K-pop industry to build these parasocial relationships with fans to a degree rarely seen in Western celebrity culture (until the recent rise of influencers), where a number of key promotional or "fan service" activities revolve around making fans feel as if they are friends with or "dating" the idols. Building this psychological intimacy is of course all in the service of consumption and purchasing behaviours. One of the researchers cited in the NOVA program, Jaye Derrick, an assistant professor of psychology at the University of Houston, has published studies showing how parasocial relationships can create a strong sense of belonging, and how they can "help people with low self-esteem feel closer to their ideal selves."
While entertainment products and services don't address the bottom levels of Maslow's Hierarchy of Needs around basic needs, they definitely tap into the central psychological needs around belonging and self-esteem. As I looked at all the revenue streams that Big Hit has created for BTS, I found Maslow's Hierarchy to be a useful framework to organize all their products and services.
The vast majority of celebrities are highly dependent on their own output and personality to sell, whether that's a movie, album or commercial endorsement. What's interesting about Big Hit's business model with BTS is the development of a number of "secondary IP" brands that are derivative of the "original IP" (aka BTS the idol group.)
Original IP
BTS as a musical act and the seven members are of course the source or original intellectual property behind the typical music products and services Big Hit sells: music, concerts, fan club memberships, and merchandise. What's particularly notable is the high amount of paid content the group releases, which in 2019 made up 13% of Big Hit's overall revenue. Fans become so invested psychologically in the group through all the free content released (distributed via the social platforms I've mentioned above) that they want to spend the money to buy paid content that allows them to spend even more time with the group and see what they're like when they're travelling (Bon Voyage), relaxing (In the Soop), or behind-the-scenes at concerts (docuseries / films like Break the Silence) or in their day-to-day lives as entertainers (the "Memories of [2019, 2018, etc.]" DVD sets.)
By buying products or collaborations endorsed by BTS, fans feel a sense of status and validation of being associated with their favourite artists. Beyond these typical endorsements that many celebrities (especially within K-pop) engage in, Big Hit has developed a number of products and services that engage fans in co-creation (video games and digital archive) and education (learning Korean and about contemporary art) that tap into a greater sense of self-respect and self-esteem.
Secondary IP
There are three main secondary IP brands that Big Hit has developed to realize the "Artist Indirect-Involvement" business model which creates a more stable, recurring revenue base that isn't directly dependent on BTS producing music or performing. They are:
BT21: A collaboration between BTS and the merchandise brand LINE Friends, BT21 is an animated character universe created by the seven members. Each character was created by a member (e.g., Chimmy represents Jimin, RJ represents Jin, etc.), and fans were able to see the group creating and brainstorming the back stories and storylines behind their characters in a series of YouTube playlists
Self-Actualization
RM in his address on behalf of BTS to the UN in 2018: "After releasing the Love Yourself albums and launching the Love Myself campaign, we started to hear remarkable stories from our fans all over the world, how our message helped them overcome their hardships in life and start loving themselves. These stories constantly remind us of our responsibility. So, let's all take one more step. We have learned to love ourselves, so now I urge you to 'speak yourself.'"
The pinnacle of Maslow's Hierarchy of Needs is self-actualization. I hesitated in officially putting any products and services in this layer, but it's clear to me after months of observing ARMY that BTS has been a conduit for their fans to achieve their own self-actualization through their message of "love yourself, speak yourself, and be yourself."

My BTS "aha moment"
When I watched my first BTS video on YouTube on January 28, 2020, I was not expecting to become a fan. It was the Tuesday after the 2020 Grammys, where BTS made their debut as Grammys performers, and Lainey of LaineyGossip, one of the OG gossip bloggers I have followed since the early 2000s for her deliciously snarky and insightful posts at the intersection of gossip, culture and business, had posted yet another one of her "why are you not into BTS yet, what's wrong with you" posts (some version of which she's posted with increasing urgency and regularity since at least 2017).
It must have been a slow day, and so I figured I would finally try to understand what the hype was all about. My impression at that point, given the "K-pop boy band" label that they sport in the Western mainstream media, was that BTS was going to be one of those things, like Snapchat and TikTok, that I as an older millennial would be too old to fully understand and comprehend the joy of. I was no Luddite, as a digital customer strategist at work and an avid Instagram user as well as YouTube and Spotify Premium subscriber in my personal life, but the perceived difficulty in trying to differentiate between seven perfectly coiffed and styled men (as was my impression of K-pop and its intimidatingly large group sizes) and understanding and relating to songs sung predominantly in Korean (where my vocabulary consists of "hello", "thank you" and the names of my favourite Korean foods) just seemed to be too big of a learning curve to overcome for the sake of entertainment, when there was so much amazing English language content available. (And given my fluency in Mandarin and Cantonese, there's a parallel universe of Chinese content that I have just barely scratched the surface of.) Also, listening to foreign-language music feels very different from watching foreign-language TV series or films with subtitles - for context, I was a huge fan of Parasite and watched it three times before it won the Best Picture Oscar - because music is an on-the-go medium for me; I couldn't imagine enjoying the exertion of effort to read lyric translations as I listened to BTS songs.
Thanks to the YouTube algorithm, one BTS video led to another, and another, and another: unlocking a Pandora's box of BTS content. Before I could consciously register it, BTS had taken over all of my entertainment bandwidth. I was behind on seven years of content, and it would take months for me to take in the enormous scope of their content footprint.
As I was going down the BTS rabbit hole, I often wondered why it was this group, these seven men, who were able to finally cross-over as a non-English language music group into global super-stardom. What made them special? I had read a few features attempting to explain their success and found the arguments to be quite shallow, dry or overly biased.
As a Vulture analysis puts it, "Plaudits for BTS's American fan base — which has evolved to assume a conglomerate anatomy, with fully flexed PR and philanthropic arms — seldom involve a guess as to why BTS is the one K-pop act to have inspired such a following, out of the hundreds of groups to debut this decade. Granted, the non-specialists typically tasked with figuring out the BTS phenomenon on tight deadline can scarcely be blamed — even Korean media has admitted to struggle with cracking the group's unique code."
When understanding the story of a fan-driven phenomenon, which BTS most certainly is, what I wish I could have found as a reader was a piece that helped curate for me the multi-media highlights and context in which to understand the psychology of their fans. See, if this was an analysis of the auto parts industry (which was a work assignment I had once upon a time), it would be a pretty dry analysis of market and competitive forces, end market forecasts, core competencies and there would be no need to talk about the joy of cars.
But the entertainment and the creative industries are inherently different. Big Hit participated extensively in a Harvard Business School case study published in June 2020 about the key facts, figures and principles in their management of BTS.  While I personally found the case study fascinating, it was primarily because I had already spent months immersed in BTS. Otherwise, if you weren't aware of BTS's music and content to begin with, it wasn't too different from reading a case study about a particularly innovative consumer-packaged goods (CPG) company.
A couple of weeks into the BTS content vortex, I stumbled upon Big Hit Entertainment's corporate briefing. The company had started doing these in 2019 to tell their story to the broader investor community in preparation for the IPO.
While Bang Si-hyuk, the founder, and his lieutenants were talking and slick graphics with business frameworks and organizational models flashed behind them, I had my "aha moment:" The content was exactly the sort of thing I'd prepare for senior management to deliver in my day-to-day life as a strategy professional.
I wasn't initially inclined to analyse BTS's success through a business lens - do we need frameworks to understand Beyoncé's success beyond insane talent and artistic vision? - but given all the barriers for many of their fans (consumers) to access their art, it was through this corporate briefing, and the framework of "Artist - Company - Fan" that Big Hit described as their "winning formula," that I began to put together the pieces to my satisfaction.
Because the question I've had at the back of my mind this whole time as I fell deeper and deeper into the BTS universe is: why this group? Why these seven men? Why were they the chosen ones to cross-over into global super-stardom? Was it really just luck - being in the right place at the right time with the right message? And because none of the articles or videos I've come across ever gave me a truly satisfactory answer, I decided that I would try to answer it myself.
So, how did BTS get so big?
So, why BTS?
"Sometimes there is a whole universe alongside your own, bursting with color you're too stubborn to see, bouncing with joy you think is for someone else, with a beat you thought you were finished dancing to... Whatever the reason, the result is that you might be missing out on a paradigm shift and a historic moment of pop greatness." Dave Holmes in the Esquire Winter 2020 cover story, "The Boundless Optimism of BTS"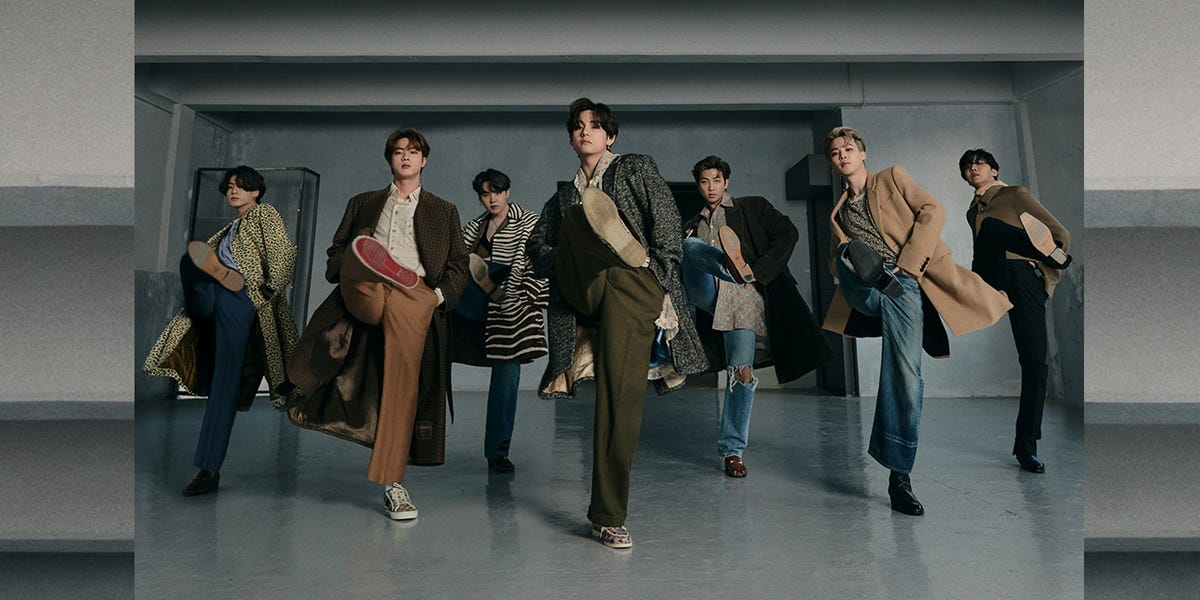 So, what is special about them? Why are they so wildly successful? How did a Korean male idol group become the first non-English speaking musicians to crossover into the global mainstream?
It all comes down to an enviable synergy of seven young men, their company (Big Hit Entertainment), and their massive global fanbase (ARMY).
I'm going to spend the first part of the series focused on the seven members and what about them individually and collectively in this cultural moment is so resonant for so many people. BTS are not only talented in all the aspects of being a K-pop idol, but they understand and value teamwork to an extent that would make most sports teams envious. They created music and art infused with their own experiences and feelings, which just so happened to be what youth and society were looking for in their next generation role models.
And then, I'll explain how Big Hit Entertainment, their company, through innovative strategy and tactical savvy, put up all the enabling infrastructure to give this group the "wings to fly," to use an oft-repeated metaphor in the BTS universe. (Many point to their second full-length album Wings, released in October 2016, as the inflection point in their success both in South Korea and abroad.)
Big Hit has pioneered with BTS a new model of artist management that gives the artist more input and latitude in their music and career, breaking away from what has traditionally been a very restrictive and rigid K-pop training, development, and management model. This management philosophy is a key input into the most important element of Big Hit's contribution to BTS's success: investment in character development and storytelling. Through the company's immense investment of time and resources into content production and distribution, the BTS members have been able to showcase their compelling characteristics in a four-dimensional manner, building a remarkable degree of intimacy, authenticity and engagement with their fans.
Big Hit has built an immersive "BTS Universe" through multimedia storytelling, extending the traditional music industry pillars of music, performance, and music videos into additional realms and formats, such as video games, animated characters and cartoons, and parallel universes and storylines.
And finally, I'll talk about BTS's beloved ARMY - their "everything." These fans would be the envy of any person, group or team in the sports and entertainment fields. They are powered and amplified by the rise of technology tools of the 2010s - primarily YouTube and other streaming platforms, as well as social media.
There was no existing playbook for BTS's global success. And now, BTS and Big Hit have built, piece by piece, an entirely new playbook for cultivating fans in the social media age.